Mattie
3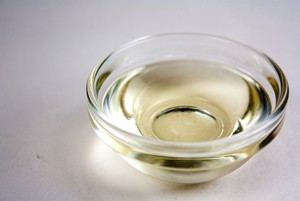 The term
vegetable oil
can sometimes conjure up images of generic, flavorless, lifeless oil derived from some unknown plant product using some secret, questionable industrial method. Maybe you've seen it, in the baking aisle of the major supermarket contained in a thin plastic bottle sporting a drab logo that hasn't been updated since at least the early 80s. Yuck. It just makes you want to shudder. What
is
that stuff?

Mattie
6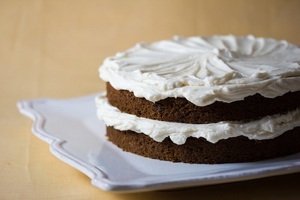 Sometimes you just have a recipe that you like. You grew up with it. Like the teddy bear that accompanied you through the thick and thin of your youth, certain sweets have always been there for you to bring you up when you're down, celebrate your milestones and bring you and your friends together. They're almost a part of you. You have a subconscious bond with these types of foods because you identify with them, they make you feel good and they define part of the personal culture that is you. This is part of the definition of
comfort food
.
But now you're vegan and that german chocolate cake that your grandmother bought you up on is strictly verboten by the vegan police. Or it might not be, but you're trying to eat less of it as you transition your diet to one that involves less animal products. You could just find a cake that's been designed to be vegan from the ground up, but that doesn't necessarily mean it's going to measure up to Grandma's cake. What a crisis! What are we going to do?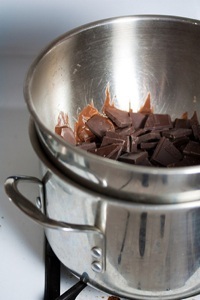 My love affair with chocolate comes from many things: The smell of rich cocoa that fills your nostrils upon opening a box of chocolate; the numerous shapes and sizes and the way the light reflects off their glossy angles; the fillings that lurk within certain chocolates, waiting to be discovered; the snap when you bite into it, sending a shockwave throughout your mouth that signifies that the rush of chocolate flavor has been unleashed to your senses. This telltale snap is like a magician quickly withdrawing a velvet cloak, exposing the magic below.
Fascinated by this experience, long ago I set out to make my own chocolate
chocolate bonbons
with good quality store bought baking chocolate. I'd melt the chocolate and use it to coat some fillings and everything would be great. I could pack them up for Mom and she would be astounded when she learned that I had done this all myself.
There was only one little problem though.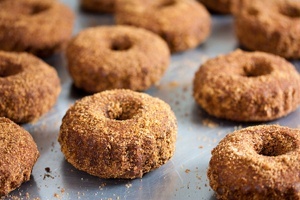 Polish your whisks, restock your vanilla extract, proof your yeast, pre-sift your flour, sharpen your vegan butter knives and mise your place because
Vegan Baking Day
is almost here! Vegan Baking Day is a day to promote how awesome vegan desserts are and have fun doing it. Vegan desserts are still regarded as sub-par in many circles. Vegan Baking Day is all about changing that! Remember those delectible lemon bars you've been meaning to bring to work? you know, the ones that people say you should sell because they're so good? Bake 'em and share 'em! Vegan Baking Day is the day to share your little piece of heaven with your co-workers, friends, lovers, insurance adjusters, dog walkers, enemies and cohorts.
How it Works
Where are you going to be on October 1st? Wherever you are, bring along your favorite homemade vegan baked eats and place them in a communal area to share with anyone who happens to notice. Happen to be at the DMV? A picnic? A houseparty? Just another dreary day at work? These are perfect places to share your eats with the unsuspecting world. Better yet, team up with a few people, set up a table and give out vegan treats to the public at the location of your choice. Let's spread tasty vegan eats worldwide!
When you share your favorite vegan awesomeness with whoever you happen to be around during the 1st of October you accomplish two things:
1) You promote the fact that vegan baked goods are awesome.
2) You have fun. When was the last time someone hated on you for sharing your homemade treats? Everyone wins!
We Need Your Help
We need your help to help spread the vegan baking love as much as possible! If you happen to know any vegan bakers beside yourself who are interested in promoting veganism through
baketevism
, please let them know about Vegan Baking Day, follow
@veganbakingday
on Twitter and and Like the
Vegan Baking Day Facebook Fan Page
.
So what are you planning on baking for Vegan Baking Day and where do you plan to celebrate it?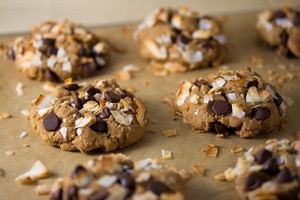 During the last few years running Veganbaking.net I've had many great conversations with passionate bakers from around the world. It's so great to connect on the baking level and realize that through all those miles and cultural variations we still strive to push vegan baking - and thus baking in general - forward while having fun doing it. For me, running Veganbaking.net is partly a way to go on my own quest to really make the best tasting food I possibly can and to have the best understanding of why it's happening on the food science level. But it's also a way to allow other vegan bakers around the world to connect and gain the knowledge and inspiration to passionately make great food.
I'm constantly brainstorming to find ways to engage vegan bakers so they can share the knowledge they need to reach their goals. Over the years I've traded many baking tips with other bakers behind the scenes and I'm realizing that this really deserves a public forum. This is why I'm now re-launching part the Forum as a section of Veganbaking.net called
Ask a Vegan Baker
.
Ask a Vegan Baker is the place to reach out and ask the community your vegan baking questions. Why isn't your cake rising? Why are your cookies browning too fast and sticking to the cookie sheet? What are the best methods to temper chocolate for that big chocolate making fest you have coming up? Ask a Vegan Baker is also the place to answer these questions for other bakers so you can do your part to promote vegan baking. Remember that one afternoon you spent learning the in and outs of caramel? It wasn't all for naught! You know possess the knowledge to help someone out who hasn't tackled caramel yet. Ask a Vegan Baker should smooth out the learning curve for new bakers and make connecting and coming up with new, tasty eats ultimately more fun. So enjoy and check it out!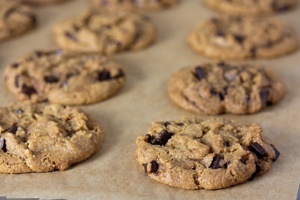 Vegan Baking Day
falls on every October 1st. Don't let panic set in just yet; It can be difficult to decide what to bake (or prepare raw) when gearing up to share your favorite eats. Luckily, I've got you covered with some tips to make this special day as stress-free and fun as possible. A little planning beforehand will make your treats easier to present with maximum impact. This guide applies to vegan bake sales too!
Choose desserts that are portable
Since you'll likely be preparing your desserts at home and bringing them somewhere else, prepare desserts that are somewhat firm and not crumbly. This would not be the ideal time to showcase your favorite cheesecake or cobbler. Dense recipes like
fugde
,
blondies
, and most types of
cookies
are ideal because they can be packed into freezer bags or placed into plastic food storage containers for easy transport. Since the desserts are somewhat firm, they'll make it there in one piece.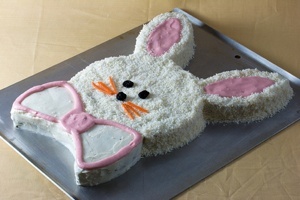 My favorite part about Easter growing up was when my Mom made the
Bunny Cake
. This cake is in the shape of a bunny head with a bow tie. That's right. Cake in the shape of a bunny head. it's impossible to not get excited when seeing this cake. Usually a white or carrot cake is slathered in white or cream cheese frosting then a coconut
fur
covers part or all of the cake. Mom usually used red licorice for whiskers and jelly beans to outline the bow tie. She also colored the inside of the ears with shredded coconut that was dyed pink which gave the bunny an extra cute persona. She didn't bake very often back then so the Bunny Cake was a very special occasion for me and the rest of the family; more important than Easter itself to me on a subconscious level. She would bring out the colorful cartoonish cake that would lay on a bed of coconut which would conceal the crusty old non-stick cookie sheet underneath perfectly. I would always have the ear first in order to get the maximum amount of frosting before the rest of the family.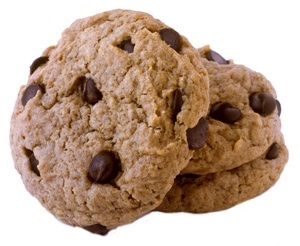 What if there was a special day where people around the world shared their favorite vegan eats with everyone no matter where they happened to be? I pondered this question and quickly found that there was no such thing. So after much planning, I'm proud to introduce
our
day,
Vegan Baking Day
!
What is Vegan Baking Day?
October 1st is a day to celebrate the goodness of vegan baked goods. A day to share them with your friends, neighbors and co-workers. A day to revel in the fact that you
can
have your cake and eat it too. Vegan Baking Day is all about promoting vegan baking and having fun doing it!
How Does it Work?
It's simple: Bake up your favorite vegan eats and share them at work, band practice, school, drama rehearsal, jury duty, the car wash; wherever you find yourself going on the 1st of October. I guarantee whoever you're around will go nuts because who doesn't love baked delicious goodness? You'll also be promoting vegan baking because once people get wind of the fact that these eats are vegan, there's a good chance they'll be impressed, inspired, or at least happy that they happened to be around to get a free snack.
So what do you think? What would be the ideal thing to make for Vegan Baking Day?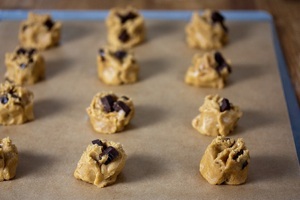 Cookies are among the most enjoyed and frequently baked desserts in home kitchens and it's no wonder. There's no faster path to satisfying a sweet tooth than whipping up a batch of chocolate chip, shortbread, oatmeal or sugar cookies, just to name a few. Up until recently, making vegan cookies was a slightly more treacherous journey, littered with numerous potential pitfalls that could turn your cookies into hockey pucks, skeet shooting discs or worse.
How do I substitute butter? How do I make sure they turn out chewy? Luckily, these issues have been addressed and currently vegan cookie recipes are becoming increasingly easier to come by due to the efforts of bloggers and cookbook writers everywhere. However, they still remain rather sparse due to the sheer number of cookie styles that are out there. If you're unable to find a vegan version of your preferred cookie recipe you're going to have to take a deep breath, step up to the mixing bowl and veganize them yourself. Below I'll detail major tips to keep in mind when veganizing a cookie recipe that will enable you to tackle almost any cookie recipe with confidence.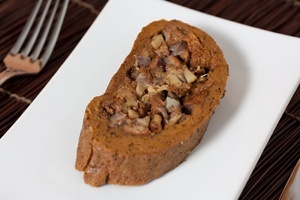 Thanksgiving. Few holidays get anywhere close to the ultimate celebration of family, food and friends. I don't know of a single person who avoids this blatant quest of sheer gluttony. Utter the words
Vegan Thanksgiving
or
Holiday Feast
to an unsuspecting dinner guest, however, and you can sometimes see the look of horror on their face for a few seconds before the politeness kicks in. "Oh yes, a vegan feast will be such a gleeful endeavor!" they may half-heartedly exclaim. Well, while you were fake-smiling your way through our tofu pudding several years ago, we vegans have been doing our homework and now the fruits of our labor can be found all over the place, as a quick Google search can prove.
Gone are the days of tasteless mashed potatoes, dry rolls and no centerpieces. Over the years I've been hard at work perfecting Thanksgiving and Holiday Feast-friendly vegan recipes. Here are some of the best from the Veganbaking.net recipe arsenal.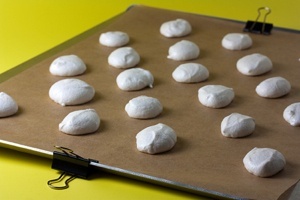 I've been through it all when it comes to searching for convenient ways to bake cookies with even, consistent results and unburned bottoms. When I first started baking vegan cookies I would get frustrated when they would often affix themselves to the baking sheet with an unknown force that would rival Superglue. Rather than marketing this as CookieGlue and becoming a millionaire I decided to find ways to make cookie baking as easy and reliable as possible. It's all about using the right tools for the job.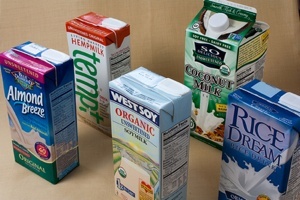 There's been lots of development in the world of non-dairy milk in the last couple years. We used to just have soy milk then rice milk showed up on the scene followed by almond milk. Lately coconut milk and hemp milk have arrived on market shelves. I've been using soy milk religiously ever since I switched from dairy milk back in ye olden days and loved it so much I never really felt the need to move away from it. Non-dairy milk is such an important staple in vegan baking that recently I felt it would be beneficial to the world of vegan baking to sit down and take a really close look at what I consider to be the five most popular non-dairy milk types. I wanted to see how they measure up against each other from a vegan baking perspective. How do they taste? How creamy are they? Do they curdle when exposed to apple cider vinegar? Will my recommended non-dairy milk for vegan baking, soy milk, retain it's vegan baking crown or will another non-dairy milk prevail? Read on to see what I found.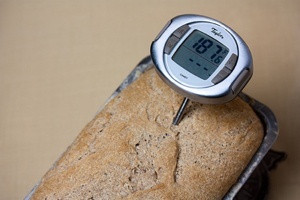 The art of bread baking relies on mastering several techniques at the same time. These techniques are crucial to baking bread that has both a good texture and flavor. In order to help us understand this we need to realize that one of these techniques; the baking, consists of three things: The caramelizing of the sugars, the roasting of the proteins and the gelatinization of the starches all contained within the flour. Temperature, oven placement and baking time have everything to do with how much these effects occur in our bread and it vastly effects the outcome. Bread baked too much will have a dry, burnt feel as the proteins, starches and sugars burn. Bread baked too little will lack flavor due to the proteins not being roasted enough and the sugars not being caramelized sufficiently. It can also inhibit a yeasty, grainy flavor due to the alcohol from the yeast not being cooked off and the starch crystals not getting gelatinized enough.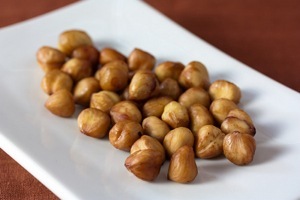 Hazelnuts, also known as filberts usually work best in a recipe when their skins are removed. This is because the skins are bitter and they can alter the look of the final product based on their dark color. There are two ways to skin hazelnuts: the old way and the new way. The old way involves toasting the hazelnuts, wrapping them in a towel and rubbing the skins off. This method doesn't really remove all of the skins, most of which get embedded into the towel. Nice hazelnut towel you've got there. Now for the new method.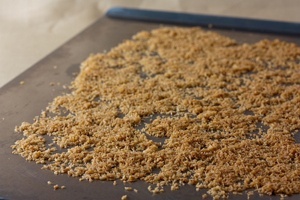 Many ingredients such as nuts, shredded coconut, coconut flour and other flours can take advantage of toasting which usually contributes a noticeably complex nutty flavor. This is because toasting creates a myriad of flavor compounds in what is known as the Maillard reaction. One of the difficulties in baking with coconut is that its subtle flavor sometimes doesn't come through as much as I'd like. Toasting coconut can be a great way to add more complexity and depth of flavor to all sorts of coconut based recipes.