Your Vegan Baking Day Guide - What to Bake and How to Impress

Mattie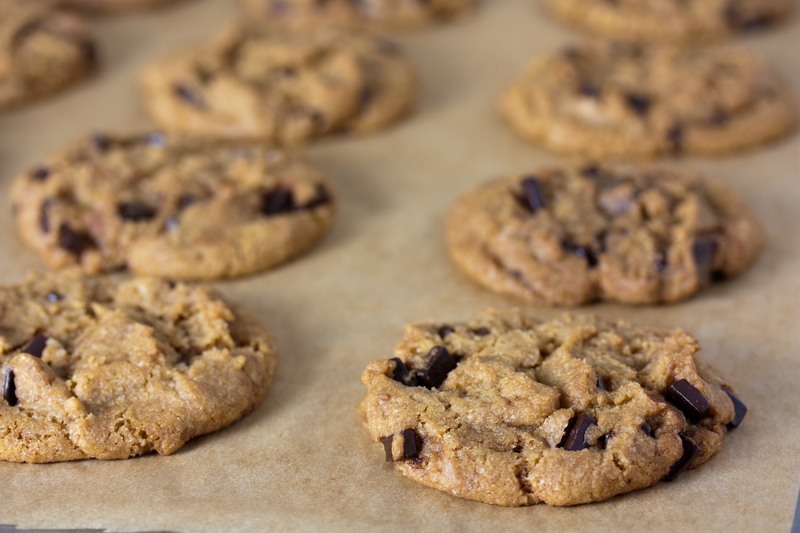 Vegan Baking Day
falls on every October 1st. Don't let panic set in just yet; It can be difficult to decide what to bake (or prepare raw) when gearing up to share your favorite eats. Luckily, I've got you covered with some tips to make this special day as stress-free and fun as possible. A little planning beforehand will make your treats easier to present with maximum impact. This guide applies to vegan bake sales too!
Choose desserts that are portable
Since you'll likely be preparing your desserts at home and bringing them somewhere else, prepare desserts that are somewhat firm and not crumbly. This would not be the ideal time to showcase your favorite cheesecake or cobbler. Dense recipes like
fugde
,
blondies
, and most types of
cookies
are ideal because they can be packed into freezer bags or placed into plastic food storage containers for easy transport. Since the desserts are somewhat firm, they'll make it there in one piece.
Pre-cut your desserts into small finger-food portions
Since people will be picking up your desserts and eating them on-site, skip all the fork and plate drama and go with finger food desserts. Dense desserts that can be cut into pieces, picked up and placed on a napkin like brownies, brittle, and cinnamon rolls work well here. Finger foods make it easier for the eater because they can just pick up and go. It will also make things easier for you because tracking down plates and utensils as well as disposing of them afterwards will be eliminated.
Arrange those desserts on a plate!
Eaten anything out of a plastic tub lately? How was it? It's all about the presentation so arrange those desserts on a plate! Don't worry about what kind of plate- a paper plate works mighty fine. Just don't serve it out of a plastic food storage container. There is a reason why fine food establishments serve on high quality plate ware. The presentation of the food goes a long way. Oh, and don't forget the napkins!
If you really want to impress, make three or more dessert variations (extra credit)
What is it with the number three? It's the first odd prime number, it's the symbol of the Trinity and it's also the number of desserts on a plate that really make people go "wow, this is impressive!" it's obviously more effort but if you really want to impress and you have a little bit of help from your friends, go with three or more dessert variations. Three or more desserts are more than the sum of their parts.
Have fun!
This day is ultimately a day to connect with people and share food that you're passionate about. How fun is that?! it's important to embrace the times where we actually share things with strangers. This is just another excuse to share a moment in time with your fellow human and ponder how great food can be, even for a split second.

Here are some other vegan dessert ideas that are perfect for Vegan Baking Day.

Chewy Chocolate Chip Cookies
Peanut Butter Maple Fudge
Chocolate Coconut Magic Bars
Double Cranberry Cinnamon Oatmeal Nut Bars
Peanut Butter Bombs
Chocolate Croissants
Coconut Macaroons