4 results - showing 1 - 4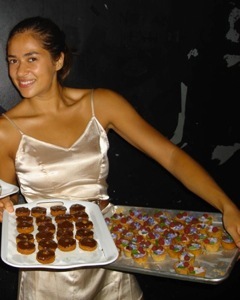 Anita Shepherd is the passionately creative vegan baker behind
Electric Blue Baking Company
. In this month's Faces of Vegan Baking interview, she shares her insights on what it takes to be a professional vegan baker, her main inspirations as well as an exciting new development for Electric Blue! Anita believes in bucking the norm and taking the time to do things right; she makes her own phyllo dough by hand in order to have the highest quality dough. If that's not dedication I don't know what is!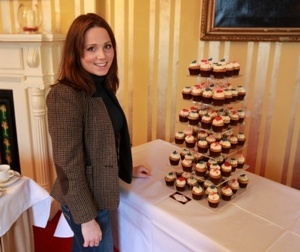 This month Mary Doyle from
Petite Treats
joins us and shares her thoughts and experiences on being the creative mind behind Petite Treats in Ireland. I was lucky to meet Mary while she was enrolled in Vegan Boot Camp in New York. I think the words "you go girl!" apply here.
Mattie:
Please tell us a little bit about yourself and how you got into vegan baking.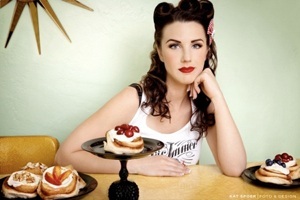 This month I was lucky enough to ask Shannon Michelle, of
Cinnaholic
fame, some questions on the ins and outs of starting and operating her vegan bakery.
Mattie
: Please tell us a little bit about yourself and how you got into vegan baking.

Mattie
1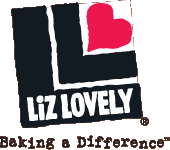 I recently had a cookie at Whole Foods that knocked my socks off. I enjoyed the flavor, the packaging and since I used to own and operate a vegan organic cookie company myself, I was naturally intrigued. Enter
Liz Lovely
. I had the pleasure of asking Dan from Liz Lovely some questions to find out what makes them tick.
Veganbaking.net:
Please describe your business.
Dan:
Liz Lovely was founded by Liz and Dan Holtz (front left & right) to bring you cookies with a higher purpose. We call it Baking a Difference™.
We bake gourmet cookies with organic & fair trade ingredients from our 100% vegan cookie bakery in the Green Mountains of Vermont.
Unlike most natural food companies these days, we bake everything in our own bakery and ship it directly to people and stores all over the country.
4 results - showing 1 - 4