How to Skin Hazelnuts

Mattie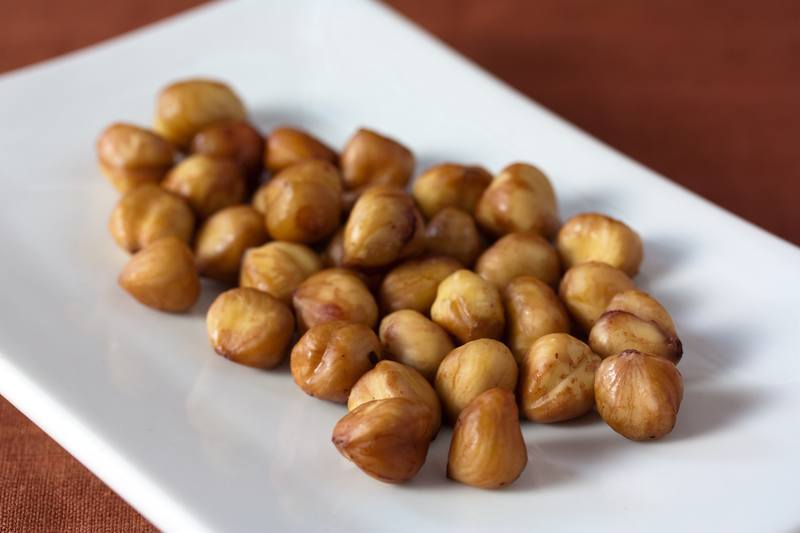 Hazelnuts, also known as filberts usually work best in a recipe when their skins are removed. This is because the skins are bitter and they can alter the look of the final product based on their dark color. There are two ways to skin hazelnuts: the old way and the new way. The old way involves toasting the hazelnuts, wrapping them in a towel and rubbing the skins off. This method doesn't really remove all of the skins, most of which get embedded into the towel. Nice hazelnut towel you've got there. Now for the new method.
The new method involves the power of baking soda and boiling water that allows the skins to slip right off. The downside of this method is that it requires you to boil the hazelnuts then remove the skins with your fingers on each individual nut. Who has time for that? People who want to do the job right, that's who. This method removes all skins from your hazenuts.
Find
Hazelnut recipes
on Veganbaking.net
1)
Preheat your oven to 350F (177C). For every ½ cup of hazelnuts, add the nuts, 1 ½ cups water and 2 Tablespoons baking soda to a medium saucepan and bring to a boil. Boil for 3 minutes. The water will turn black from the skins. To test if the nuts are done, run one under water and see if the skin slips off easily. If it doesn't boil the nuts for another minute and test again.
2)
Transfer the nuts to a colander to drain, cool with cold water and slip the skins off with your fingers. Blot dry, transfer them to a baking sheet and toast them in the oven for 10 to 12 minutes. If you're using the hazelnuts immediately, the toasting step can be omitted.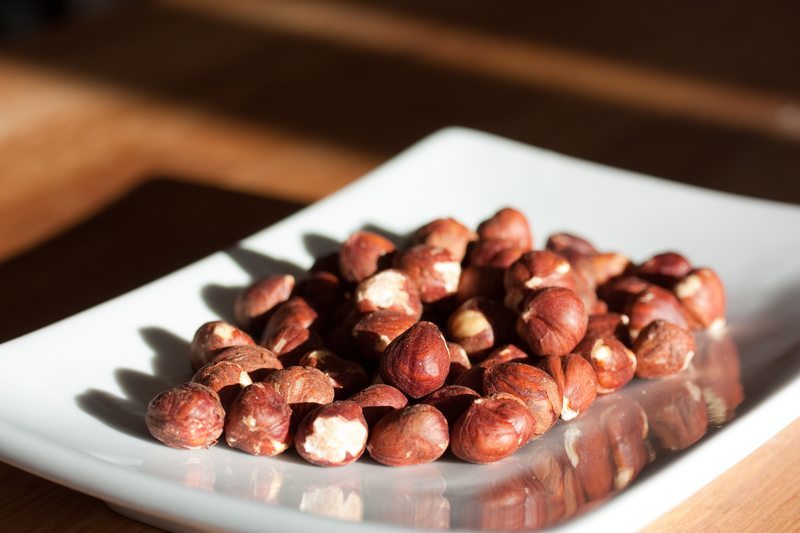 User comments
(Updated: April 23, 2020)
Great!
This is great! Thanks! www.joliethomeremodeling.com/bathroom-remodeling.html
Was this review helpful to you?

harmonxjim33
Top 10 Reviewer
View all my reviews (14)
five nights at freddy's 2 game
Five Nights at Freddy's 2 game features more characters and a scarier adventure. Expect a lot of new frightening stuff and more spine-tingling experience.
Was this review helpful to you?

sonya
Credit for this method belongs to Alice Medrich, who demonstrated it to Julia Child on television. It is an awesome method!
Was this review helpful to you?

Karie Hatton
Almonds work as well
Almonds work just as well. Re salt flavor..most recipes call for salt. It is barely discernable. As for using a towel.. the water turns a dark brown and getting those pesky skins off a towel...no thanks. To stop cooking time, as soon as I pulled the nuts off the heat, I drained them and doused them in ice water. Blanched hazlenuts are hard to find, almonds not so much, but almonds with skins are less expensive. Julia Child would probably give this technique a thumbs up.
Was this review helpful to you?

Linda B.
Changes in flavour and texturee
While I am actually excited about removing the skins this way because it saves me the ha;f hour or the full hour of practically scraping off skin remnant with my fingernails, I do not notice a change in flavour that is slightly salty.
Also, despite toasting, I find the texture slightly chewy after de-skinning this way.
Does anyone have some steps to offer to counteract the affects of thsi time-saving measue?
Was this review helpful to you?

Peggy
??
I've been using this method for decades it is fabulous. I'm wondering if method could be used on
roasted and salted pistachios after they are hulled?
Was this review helpful to you?

SallyT
How to Skin Hazelnuts
that's the way I've done it for years!
Was this review helpful to you?

Ai
thanks for the tip
Could you combine the two methods? Like after boiling with baking soda and draining, could you put them in a towel and rub the skins off (which would presumably come off easily now that they've been boiled)? It would be nice not to have handle each one individually.
thanks for the great tip.
Was this review helpful to you?