Spreads

Spreads are semisolid pastes that are usually spread on foods with a knife. They can be either sweet or savory. Vegan spread recipes feature substitutions for things like eggs and dairy-based ingredients with vegan ingredients such as nut butters and starches.
2 results - showing 1 - 2

Mattie
4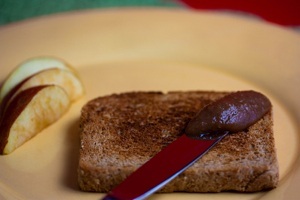 Apple butter varies from apple sauce in that apple sauce is just puréed apples with some spice and sweetener optionally added. Apple butter has a bit of a cult following because it more accurately captures the essence of the apple. It consists of a spiced apple sauce that's cooked down for several hours so the sugars caramelize, preserving the mixture in the process. Cooking the mixture also produces more complex flavor compounds, activates naturally occurring pectin so it gels and reduces it so it's more concentrated. The result is rich, creamy apple heaven. Fall apple perfection captured in a jar. You can make a large batch from this recipe and can it for future use or spread it immediately on toast, pancakes or use for anything where you would use fruit preserves.

Mattie
6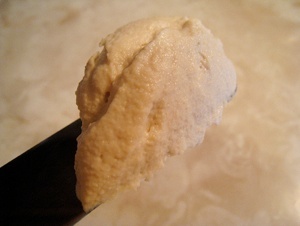 Don't get me wrong, I love vegan cream cheese alternatives from companies like Tofutti. It's just that I've been wanting to have an option for something that's a little more natural. Creamy Vegan Cashew Cream Cheese doesn't taste like cream cheese as much as some of the space age alternatives but it's close enough for me. Keep in mind that if you forego using the xanthan or guar gum in this recipe it won't be as creamy. It's use is recommended- we're trying to emulate lactose here so we need all the help we can get.
2 results - showing 1 - 2