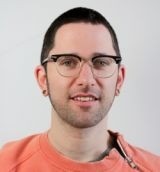 User Profile
Please describe yourself!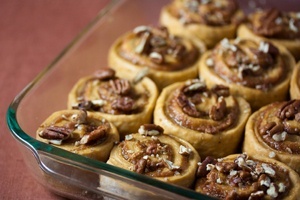 My story


When I was about eight or so, I realized that it was pretty interesting that almost everyone seemed to have no problem with ending a life in order to put a meal on the table. What if there was a way around that? I filed that thought in the back of my mind until right after high school where, while adopting a vegetarian diet, I went vegan on a dare. It was easier than I thought after I got over all those cheese cravings but how was I supposed to recreate all of my favorite vegan foods?
Whether you're vegan or striving to adopt a diet that eliminates certain food products, there's still a fundamental need to be able to have access to your most favorite comfort foods. As I realized this, I found that breaking food down into the smallest components, understanding the food science behind it, then building it back up into a vegan recipe that works, while educating the reader
why
it works is the best way for me to accomplish this mission. Giving up butter? Why not just
invent our own
?
So I
started this little food blog
called Veganbaking.net.
Traditional modern baking is based off a couple hundred years of baking habits using mostly sugar, eggs, butter and flour. Why not rewrite the rules a little with some modern food science concepts? And while we're at it, let's share our ideas and results! Veganbaking.net is a culmination of all of these ideas.
I feel that healthy vegan eats are currently pretty well covered out there. I personally strive to focus on recipes that place taste as the top priority so you'll find lots of that here. Vegan recipes designed in this way will still be far less unhealthy than their cholesterol and saturated fat laden counterparts.

Welcome!


Veganbaking.net is dedicated to you: all bakers everywhere who strive to push the limits of baking by eliminating animal products.
Veganbaking.net is your cookbook! In order for it to serve its purpose I encourage you to
browse the vegan baking recipes
. Stuck on a vegan baking project and need some insight? Ask me in the
Ask a Vegan Baker
section. Looking for a vegan bakery or want to get the word out about your own? Then head over to the
Vegan Bakery Directory
. Check out the
Baking Tools
section for helpful charts on things like temperature conversion, vegan baking substitutions and caramelization temperatures.
Unlike other recipes sites on the internet with many thousands of recipes, Veganbaking.net has hundreds of recipes that strive to guide you through the
hows and whys
of the recipe along the way. As these recipes are tested by the worldwide community they're constantly updated based on user feedback, making them even better.
I hope you enjoy using Veganbaking.net as much as I enjoy providing it. Thanks for reading!
-
Mattie
(also friend me on
Facebook
and
Google+
)
I also run
FoodCraftLab
where I attempt to gain a thorough understanding of food science and apply it to new vegan food concepts.
It takes a lot to run Veganbaking.net. If you like what I do please consider
making a donation
to help offset web hosting and research expenses. I really appreciate it!
What are your absolute favorite things to bake?
Brownies, Pies of any kind, Rustic Hearth-style Breads, Cookies!
What types of vegan baking are you currently trying to master?
Hearth-style Breads, Challah, Tortes