Introducing Ask a Vegan Baker

Mattie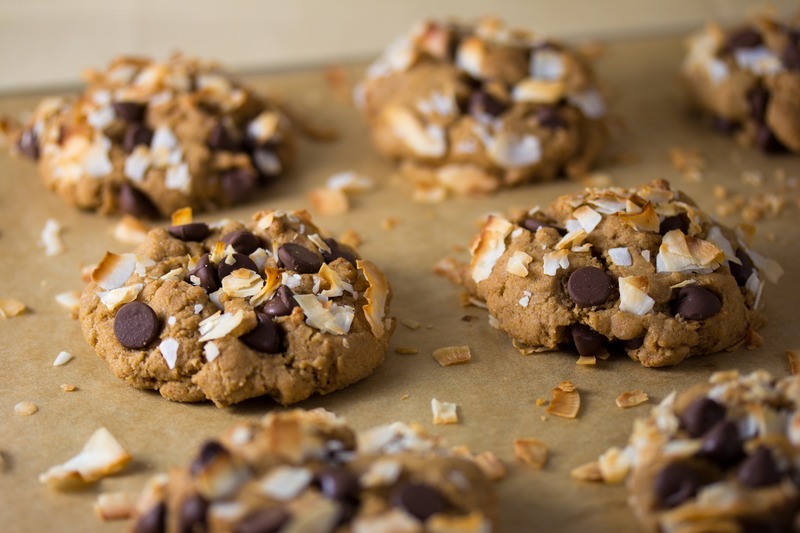 During the last few years running Veganbaking.net I've had many great conversations with passionate bakers from around the world. It's so great to connect on the baking level and realize that through all those miles and cultural variations we still strive to push vegan baking - and thus baking in general - forward while having fun doing it. For me, running Veganbaking.net is partly a way to go on my own quest to really make the best tasting food I possibly can and to have the best understanding of why it's happening on the food science level. But it's also a way to allow other vegan bakers around the world to connect and gain the knowledge and inspiration to passionately make great food.
I'm constantly brainstorming to find ways to engage vegan bakers so they can share the knowledge they need to reach their goals. Over the years I've traded many baking tips with other bakers behind the scenes and I'm realizing that this really deserves a public forum. This is why I'm now re-launching part the Forum as a section of Veganbaking.net called
Ask a Vegan Baker
.
Ask a Vegan Baker is the place to reach out and ask the community your vegan baking questions. Why isn't your cake rising? Why are your cookies browning too fast and sticking to the cookie sheet? What are the best methods to temper chocolate for that big chocolate making fest you have coming up? Ask a Vegan Baker is also the place to answer these questions for other bakers so you can do your part to promote vegan baking. Remember that one afternoon you spent learning the in and outs of caramel? It wasn't all for naught! You know possess the knowledge to help someone out who hasn't tackled caramel yet. Ask a Vegan Baker should smooth out the learning curve for new bakers and make connecting and coming up with new, tasty eats ultimately more fun. So enjoy and check it out!
User comments

ahmed fathy
https://egyptianisis.com/
https://nukedl.com/
https://msd-norge-as.com/
Was this review helpful to you?

This email address is being protected from spambots. You need JavaScript enabled to view it.
Top 100 Reviewer
View all my reviews (3)
Was this review helpful to you?
Was this review helpful to you?

Amber
Thanks for sharing this great and useful information.
Was this review helpful to you?
Must do
My girlfriend tried these ones a couple of days ago. There were nice but she bought organic chocolate chips from Aldi. Not recommended. They are too bitter. If you are going to bake these ones you make sure you put sugar in them. Otherwise...
Was this review helpful to you?

EmilyWashington
View all my reviews (1)
Not only have you blown my mind with the taste and texture of all of your vegan nomies, you are also as sweet and soulful in your beingness.
Was this review helpful to you?

John
I can't wait to try this. I'm craving sweets as of the moment. Hope it will work!
Was this review helpful to you?

harmonxjim33
Top 10 Reviewer
View all my reviews (14)
hogwarts mystery pc
Start your journey towards witchcraft and wizardry as you embark on the magical adventures that Harry, Ron, and Hermione also experienced.
Was this review helpful to you?

Whitney
Thanks from a potential future vegan
I'm someone who loves baking and has acquired a decent amount of knowledge about how ingredients like eggs and gluten affect cakes (and bread). I think one of the things that perhaps has scared me away from even experimenting with a vegan lifestyle is the idea of leaving that knowledge behind and feeling like I won't understand a recipe that's doomed to fail when reading it. This happens a little too frequently. Vegan baked goods have always failed in our household. I've pretty much just given up trying. (This is just one of various excuses, I'm realizing, though!)

Something I read recently made me rethink some things, and I'm seriously considering making some changes. I know I'll fail to go vegan if I can't bake from time to time. So armed with this knowledge, I feel as though I can plan a transition more successfully.

Thanks for such a detailed, clear explanation.
Was this review helpful to you?

Newlife
View all my reviews (1)
Sandra
Can vegan cream cheese be used in vegetable lasagna?
Was this review helpful to you?