Holiday Vegan Recipe Ideas for an Unforgettable Feast

Mattie
Thanksgiving. Few holidays get anywhere close to the ultimate celebration of family, food and friends. I don't know of a single person who avoids this blatant quest of sheer gluttony. Utter the words
Vegan Thanksgiving
or
Holiday Feast
to an unsuspecting dinner guest, however, and you can sometimes see the look of horror on their face for a few seconds before the politeness kicks in. "Oh yes, a vegan feast will be such a gleeful endeavor!" they may half-heartedly exclaim. Well, while you were fake-smiling your way through our tofu pudding several years ago, we vegans have been doing our homework and now the fruits of our labor can be found all over the place, as a quick Google search can prove. Gone are the days of tasteless mashed potatoes, dry rolls and no centerpieces. Over the years I've been hard at work perfecting Thanksgiving and Holiday Feast-friendly vegan recipes. Here are some of the best from the Veganbaking.net recipe arsenal.
Find
Holiday recipes
on Veganbaking.net
Stuffed Seitan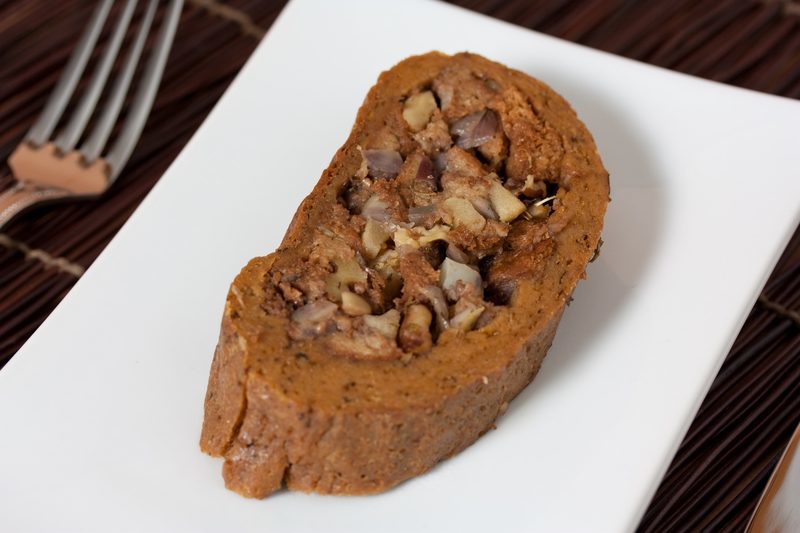 Stuffed Seitan
consists of a savory seitan casing wrapped around a stuffing such as Apple Walnut Stuffing. Some people think you don't need protein centerpieces at holiday feasts and I'm here to say
au contraire mon fraire
. Protein centerpieces are what holiday feasts are all about!
Apple Walnut Stuffing
Whether you tuck this inside your Stuffed Seitan or enjoy it on the side, this
Apple Walnut Stuffing
will hold it's own because it's made with two different types of bread, features apple juice and spices for a delightful combination of savory, with a hint of welcoming sweetness.
Gracious Gravy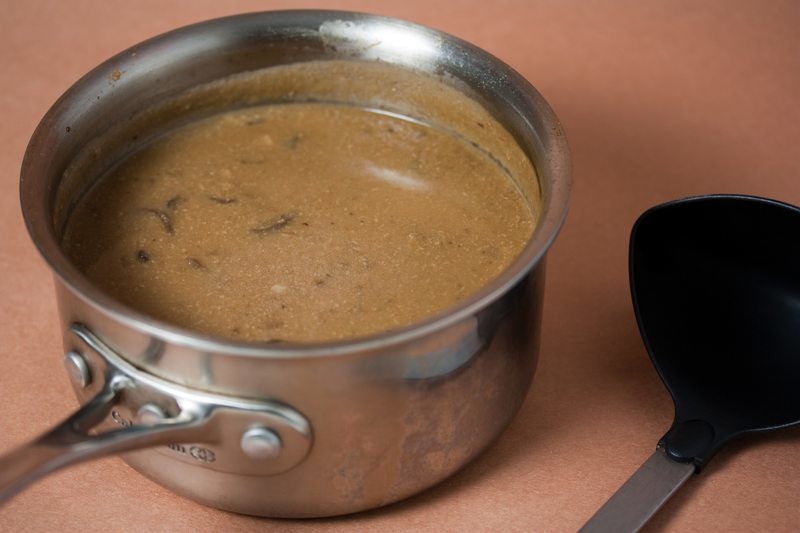 No matter what dinner item you end up making for your Holiday feast, it's nice to know that you can probably drizzle it with copious amounts of Gracious Gravy and be all the merrier. This gravy spawned from my inability to choose between mushrooms or toasted flour and nutritional yeast flakes as a foundation for a vegan gravy. Why not use both? The result has been claimed to be better than the real thing.
Golden Corn Bread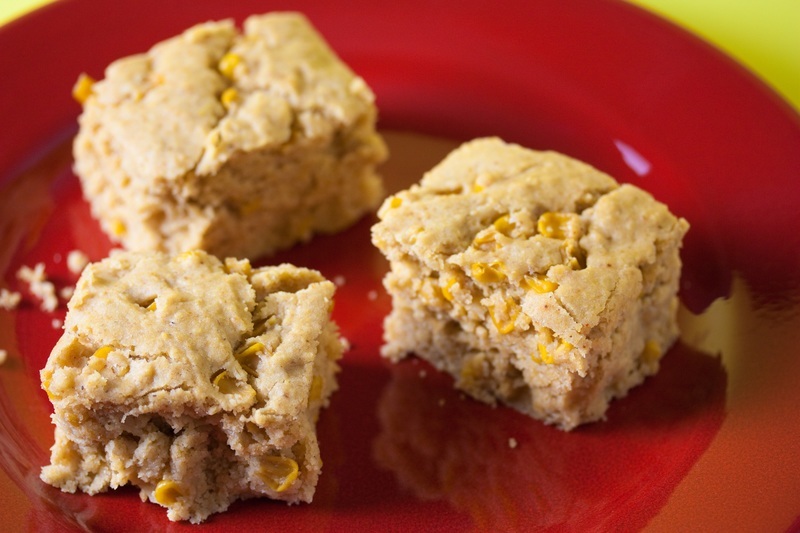 Ditch the rolls this year and embrace your inner savory with
Golden Corn Bread
. This bread is studded with real corn and can be easily customized, plus it's simple to make.
Cranberry Sauce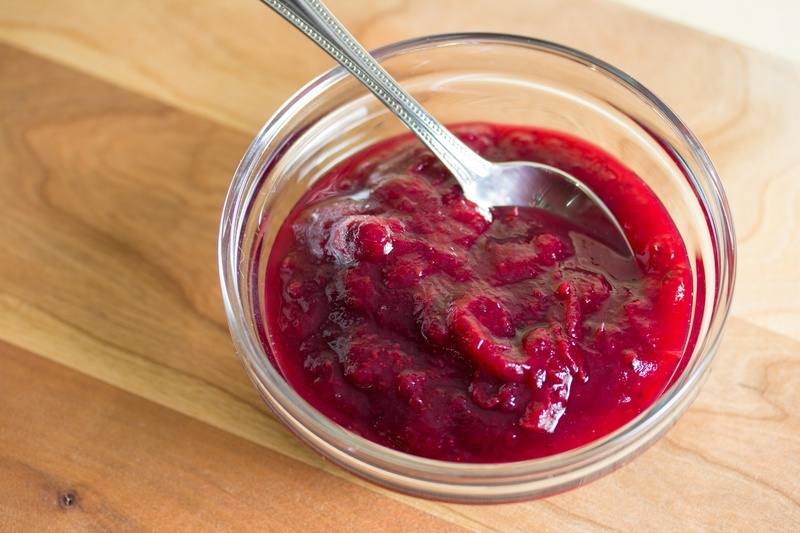 This is just your simple, no frills
Cranberry Sauce
. A hint of orange juice and ginger enhances it without making it too over the top. Of course, if you do want something a bit more flashy, there's always
Chunky Apple Cranberry Sauce
which features Granny Smith apples, red wine, ginger, a dash of curry powder, currants and a touch of orange zest to unify the tartness.
American Apple Pie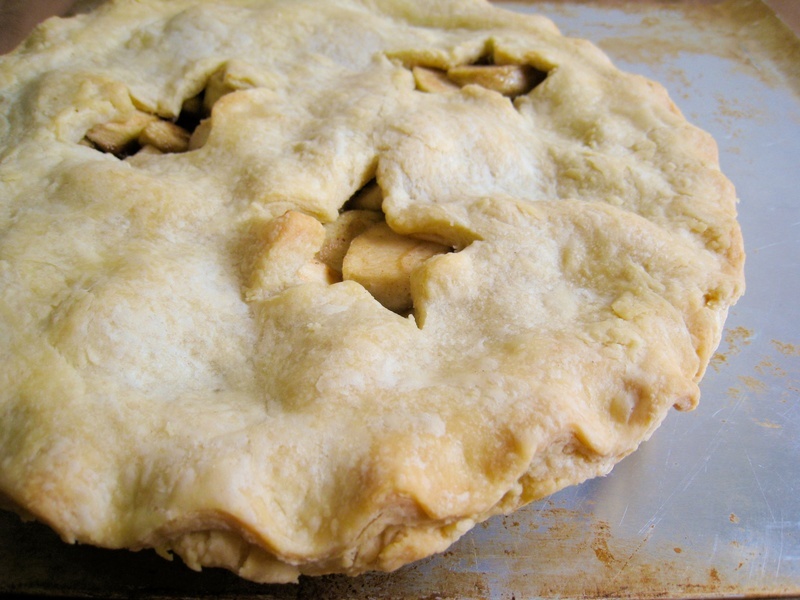 You just can't beat apple pie for dessert when topping off a festive holiday feast.
American Apple Pie
features tart apples enhanced with maple syrup, cinnamon, nutmeg and allspice.
Pecan Pie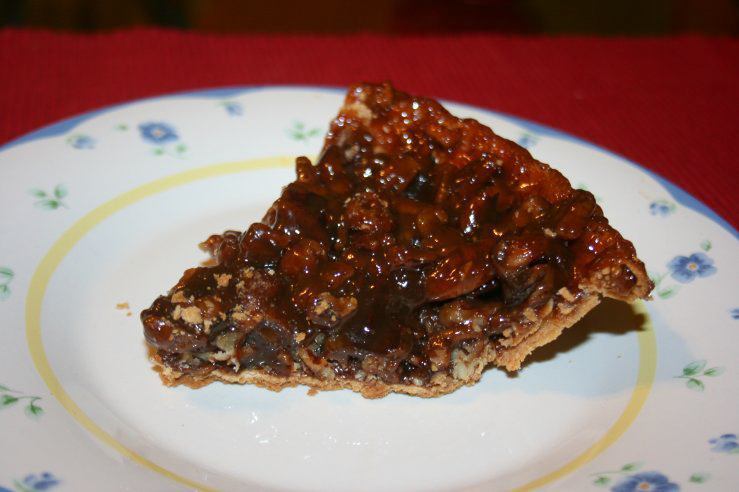 Need a little something more than apple pie for dessert? Check out this
Pecan Pie
that, thankfully, doesn't feature the questionable brown mush that you remember avoiding as a kid. It's chock full of toasted pecans that have been baked in a rich caramelesque blend of barley malt, maple syrup, and just the right amount of cardamom.
These recipes should eliminate any vegan food-related panic attacks from unsuspecting dinner guests as soon as they dive in and realize that it was all for naught; we vegans have been doing our food homework lately, and it's time to chow down.
Have any vegan baking recipes you'd love to have featured on Veganbaking.net?
Share them with us
!