Vegan Peach Pear Cobbler

Mattie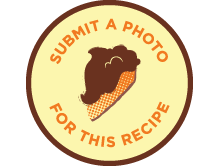 Peaches and pears make a wonderfully warm flavor combination in this Vegan Peach Pear Cobbler recipe. Stone fruit enhancing ingredients like lemon zest, ginger and nutmeg are prominently featured in this vegan cobbler. It's like getting a group hug from a peach and a pear.
Vegan Peach Pear Cobbler Recipe
For the filling
2 ½ cups fresh peaches, sliced (about 3)
2 ½ cup fresh pears, sliced (about 4)
2/3 cup sugar
1 Tablespoon lemon juice
1 teaspoon lemon zest
1 teaspoon cinnamon
¼ teaspoon ginger
¼ teaspoon nutmeg
3 Tablespoons arrowroot powder or tapioca starch
For the crust
1/3 cup all purpose flour
1/3 cup whole wheat flour
¼ cup oats
1 Tablespoon sugar
½ teaspoon salt
½ teaspoon baking powder
1/3 cup Regular Vegan Butter or margarine, cold
½ cup non-dairy milk
1 teaspoon vanilla extract
1) Prepare your oven and baking dish
Preheat your oven to 400F (204C). Lightly grease an 8 x 8 inch square baking dish.
2) Slice the peaches, pears and add to a bowl with the flavor building ingredients
Cut the peaches and pears into ½ inch slices and add to a medium sized bowl. Add the sugar, lemon juice, lemon zest, cinnamon, ginger, nutmeg, arrowroot powder or tapioca starch and hand mix with a spoon. Transfer the mixture to the baking dish.
3) Prepare the topping, apply to the top and bake the vegan cobbler to perfection
For the topping, add the all-purpose flour, whole wheat flour, oats, sugar, salt and baking powder to a medium sized bowl. Cut the Vegan Butter into small pieces and cut it into the mixture with a fork until it resembles coarse crumbs. Mix in the non-dairy milk and vanilla extract until well combined. Pour the topping over the peaches evenly and bake for 40 minutes or until the top is golden brown.
This recipe makes one 8 x 8 inch dish of Vegan Peach Pear Cobbler.