Chickpea Flour - The Underrated Egg Replacer

HildaJorgensen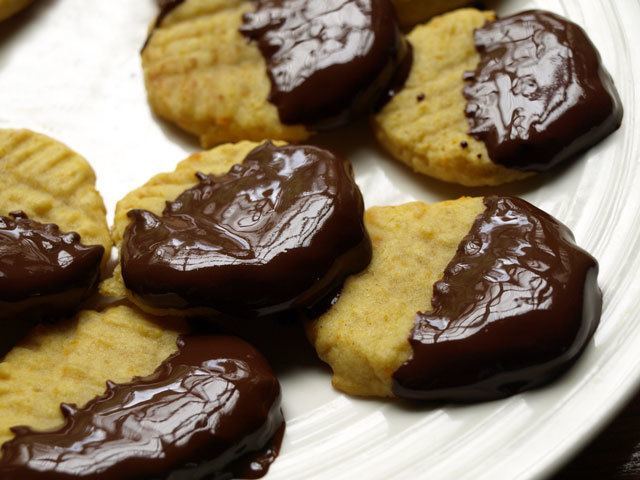 I am often shocked when I read egg replacing tips written by other vegans, because chickpea flour never seems to be there. While my go-to egg replacer used to be ground flaxseeds, since discovering chickpea flour I have never looked back.
Chickpea flour is readily available in health food shops, along with Indian, Italian and French grocers. It is also known as besan, chana flour, gram flour, cici flour and garbanzo bean flour. You can even make your own out of whole, dry chickpeas if you have a grain mill or very powerful food processor.
Veganising recipes with chickpea flour could never be easier. Simply add 1/4 cup of chickpea flour to the dry ingredients, making sure to break up any lumps in it, and increase the liquid in the recipe by 1/4 cup.
I've successfully veganized and created recipes that would normally be very egg-heavy with chickpea flour. Even in my version of a lemon slice (published in Triumph of the Lentil), where the topping normally consists almost entirely of eggs, the chickpea flour not only replaced the texture that I remembered, but also added the yellow colour that eggs would normally add.
Nutritionally, it provides the protein that would normally be found in eggs, not to mention the many vitamins and minerals that are found in chickpeas including folate, iron and calcium.
The only drawback to using chickpea flour is that it has a terrible taste before cooking. So if you're using it heavily in a recipe and want to eat the uncooked batter, you may be in for some disappointment. But given the benefits I've explained above, this is something that can be overlooked.
To replace one egg, use ¼ cup of chickpea flour and ¼ cup water or non-dairy milk.
About the author
: Hilda is the author of
Triumph of the Lentil: Soy-Free Vegan Wholefoods for all Appetites
User reviews

Outdoor Kitchen
Thanks so much for the recipe. Looks delicious. I cook a lot in my outdoor kitchen - get less weird smells in the house that way. Always looking for new recipes.
Was this review helpful to you?

Dan Drager
thank you
very tasty stuff! I highly recommend this.
Was this review helpful to you?

Joshua A. Price
I definitely enjoyed every bit of it and I have you bookmarked your blog to check out the new stuff you post in the future.
Was this review helpful to you?

Joshua A. Price
I've spent ages looking for this on the web. Thank God someone did post it. Thanks. https://www.abcpressurewashingorlando.com
Was this review helpful to you?

Dyck N.
Great Idea!
Wow, I never thought to use chickpea flour. It's such a great idea! I normally grind my own oat, almond or other flour for all my baking. But chickpea might be an interesting alternative to include in my next batch of muffins! I'll definitely be trying this out!
Was this review helpful to you?

Cassandra D. Everhart
Chickpea Flour - The Underrated Egg Replacer
I recently came across your recipe and have been reading along.
Was this review helpful to you?

Jenny
Please tell me the substitution in grams and ml. Thank you.
Was this review helpful to you?

Paul
Great Egg Replacement
Thank for your clear, useful article. I used chickpea flour to substitute for eggs in a Pumpkin Pie recipe. It worked very well. Adds a nice creamy texture. When baked I did not notice any negative taste from the chickpea flour. I found that chickpea flour is a better thickener than ground flaxseeds.
Was this review helpful to you?

LunearaaNutrition
Top 500 Reviewer
View all my reviews (1)
Taste
Thank you for this article. I had no idea chickpea flour could be used as an egg replacer. That's awesome! I'm definitely going to use it soon.
You say the taste is terrible uncooked. Does the flour affect the taste of the food overall then?
Was this review helpful to you?

Ana
Egg yolk
Thank you for this article!
Do you know in what proportion can I replace 4 egg yolks with chickpea flour to make a filling for a sweet pie?
Thank you!
Was this review helpful to you?

mike
White bean flour works the same way and has a milder flavor.

http://www.amazon.com/Bobs-Red-Mill-Flour-24-Ounce/dp/B004VLVKXA
Was this review helpful to you?

Lea
thanks for the good idea!
I've just tried it in a lentil roast, the texture and binding was good.
But... I think it still had a too strong chickpea taste AFTER baking (40 min).

Thus I wouldn't use it in a sweet recipe like brownies...
Was this review helpful to you?

Alexxx
This works great in semi-liquid "eggy" batter that is then fried: french toast, omlettes, pancakes, I didn't try it in baking, but I make very good eggless french toast, not kind of 'desperate vegan delight" ;) So I belive, that chickpea flour could work fine in baking.
Was this review helpful to you?

Hilda
To Christina
Hi Christina,

I haven't tried the ultimate brownie recipe myself, but I imagine that replacing the flax/water mixture with 1/4 cup chickpea flour and 1/4 cup water would work.

-Hilda
Was this review helpful to you?

Christina Goldpaint
Question for chickpea flour egg replacer in browni
I want to make your Ultimate Brownies (http://www.veganbaking.net/brownies-and-bars/brownies/616-ultimate-brownies#.UburBOcp9u4) using the chickpea flour instead of the flax eggs. Do you think this would work?

Was this review helpful to you?

Justin
Awesome.. But egg equivalent?
Just wondering what equivalent would be per egg? If it's a large batch or a small batch, the 1/4 cup estimate wouldn't help.

Thanks!
Was this review helpful to you?