Vegan Mulled Wine - A Hot Spiced Wine that's great for the Holidays

Mattie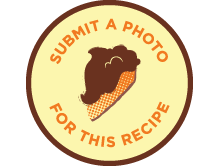 This Vegan Mulled Wine recipe uses maple syrup as its primary sweetener then utilizes allspice berries, cinnamon bark, orange peel and clove berries for a smooth, spicy wine that will soothe those winter blues. This vegan spiced wine is great for holiday parties because it's easy to make and it gets things started.
Vegan Hot Spiced Wine Recipe
2 ½ Tablespoons whole allspice berries
2, 4 inch pieces of cinnamon bark
2 Tablespoons dried orange peel pieces
2 Tablespoons whole clove berries
¾ cup maple syrup
1 bottle red wine
Stir the ingredients together over heat then strain
Combine allspice, cinnamon bark, orange peel, coves, maple syrup and wine in a medium saucepan. Place on medium heat and stir occasionally until the sugar is dissolved. Strain before serving and serve warm.
Note: Placing a spoon in the wine glass before pouring will reduce chances of heat breaking the wine glass. This recipe makes about 750 mL of Vegan Mulled Wine.