Vegan Protein Power Granola

Mattie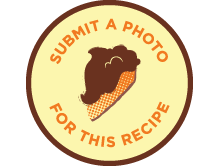 This Vegan Protein Power Granola recipe is great for a hearty first meal of the day because it's low in sugar, high in protein and high in flavor. It gets the bulk of its protein from hemp protein powder. It then utilizes natural sweeteners like maple syrup, chopped dates and raisins for a complex sweetness profile that won't send blood sugar levels through the roof, if you don't drown it in maple syrup anyway. Walnuts and pecans round out the crunch department in this vegan granola while providing a tasty contrast with the hemp powder.
Vegan Protein Power Granola Recipe
½ cup maple syrup
½ cup vegetable oil
½ cup almond butter
¼ cup non-dairy milk
1 Tablespoon vanilla extract
1 teaspoon cinnamon
½ teaspoon salt

5 cups rolled oats (aka old fashioned)
1 cup hemp protein powder (or similar protein powder)
½ cup chopped walnuts
½ cup chopped pecans
1 cup chopped dates

1 cup raisins
1) Whisk together the flavor building ingredients
Preheat the oven to 300F (149C). In a large bowl, whisk together the maple syrup, vegetable oil, almond butter, non-dairy milk, vanilla extract, cinnamon and salt
2) Whisk togethe the dry ingredients followed by the nuts and dates
Stir in the rolled oats, followed by the protein powder, followed by the nuts and dates. Please note: Avoid using soy flour as a protein powder substitute in this recipe because of its bitterness.
3) Bake the vegan granola to perfection
Place the mixture on a baking tray and spread it out flat. Bake for 30 minutes, or until the granola starts to dry. If using two baking sheets, switch racks halfway in between baking time. Remove from the oven and let cool.
4) Break up the granola and stir in the raisins
Break up the bunches of granola into smaller pieces, transfer to a large bowl and stir in raisins. Transfer to a covered container. This recipe makes about 8 cups of Vegan Protein Power Granola.