Vegan Apple Pecan Granola

Mattie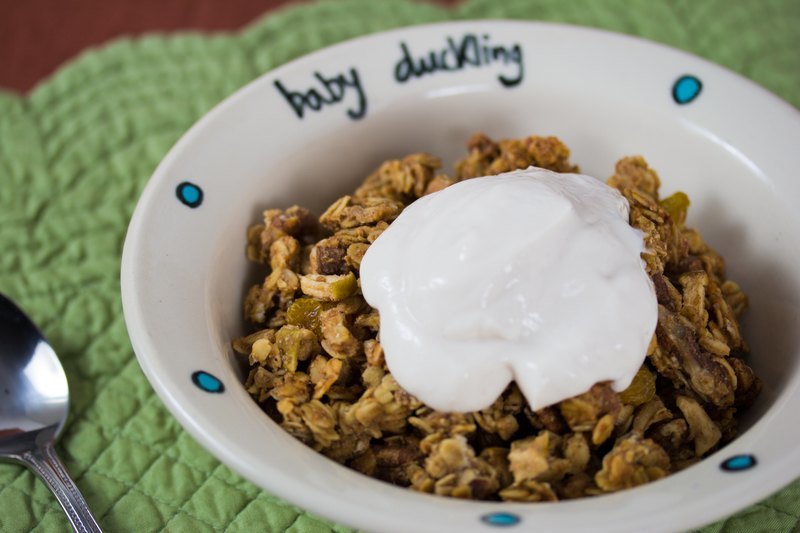 This Vegan Apple Pecan Granola recipe brings on the apple flavor with the help of both apple chunks and apple sauce. Cashew butter forms its base and packs extra protein so you'll have sustained energy throughout your morning. I go low on the sugar for this same reason and to give the other ingredients a chance to contribute flavor. Nutmeg, allspice and cinnamon work to highlight the apple. Chopped pecans toast during baking and add a welcome nutty crunch. Once you've
chosen your preferred apples
and baked this granola to perfection you can add it to ice cream, splash it on non-dairy milk or top it with a dollop of non-dairy yogurt.
Find more
Low-sugar recipes
on Veganbaking.net
Vegan Apple Pecan Granola Recipe
¾ cup granulated white sugar
¾ cup unsweetened apple sauce, chunky
½ cup
vegetable oil
½ cup cashew butter
1 Tablespoon vanilla extract
1 ½ teaspoon cinnamon
1 teaspoon lemon zest (or ½ teaspoon lemon extract)
½ teaspoon nutmeg
½ teaspoon allspice
½ teaspoon Maldon salt (or regular salt)
5 cups rolled oats (aka old fashioned)
1 cup wheat germ, wheat bran or oat bran
1 cup chopped pecans
2 cups chopped apples (about 1 ½ apples)
½ cup golden raisins
1) Preheat your oven
Preheat your oven to 300F (149C). Line two baking sheets with parchment paper.
2) Whisk together the flavor building ingredients
In a large bowl, whisk together the sugar, apple sauce, vegetable oil, cashew butter, vanilla extract, lemon zest, cinnamon, nutmeg, allspice and salt.
3) Mix together the rest of the ingredients
In another large bowl, add the oats, wheat germ and pecans. Chop the apples and add them to the mixture. Add the wet mixture from Step 2 and stir until well incorporated.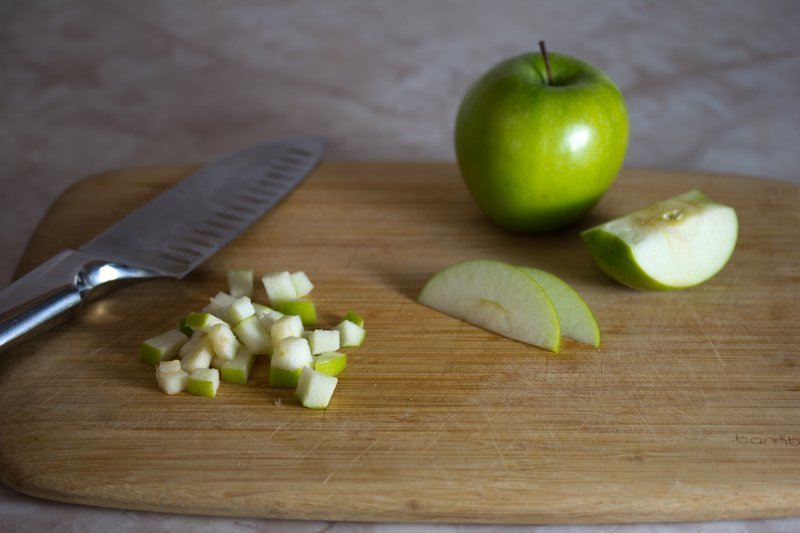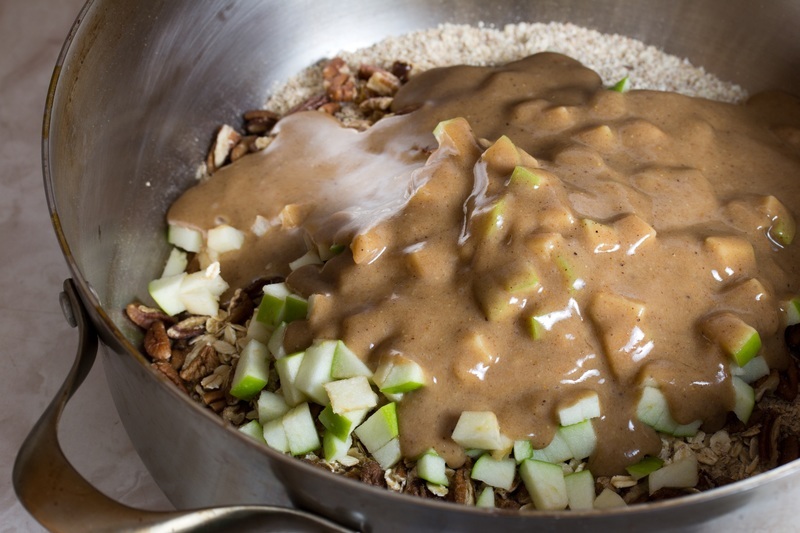 4) Spread the vegan granola on the baking sheet and bake to perfection
Place the mixture evenly on each baking sheet and spread it out flat so it's evenly dispersed. Bake until the granola starts to dry, about 1 hour, rotating the baking sheets halfway throughout the baking duration. Remove from the oven and let cool.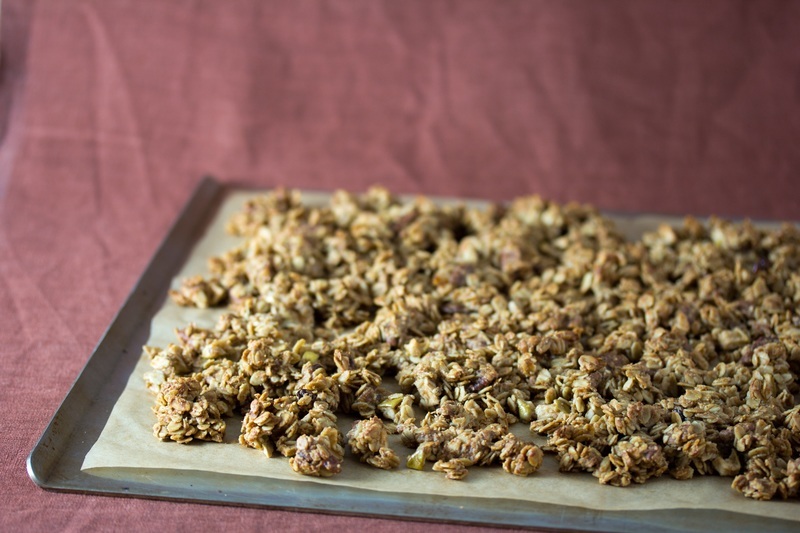 5) Break up the granola and mix in the raisins
Break up the bunches of granola into smaller pieces, transfer them to a large bowl and stir in the raisins. Transfer the granola to an air-tight container and store at room temperature for up to three months. This recipe makes about 8 cups of Vegan Apple Pecan Granola.