Vegan Chocolate Coconut Macaroons

Mattie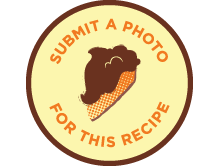 This Vegan Chocolate Coconut Macaroon recipe is based on the fact that chocolate and coconut is one of the best flavor combinations ever known. These vegan macaroons feature brown rice syrup and a touch of vanilla extract to let the chocolate and coconut flavors really shine.
Vegan Chocolate Coconut Macaroon Recipe
1 cup sugar
½ cup non-dairy milk
2 Tablespoons brown rice syrup
2 teaspoons vanilla extract
1 teaspoon salt

3 cups shredded coconut, unsweetened

½ cup cocoa powder, sifted
6 Tablespoons all-purpose flour
1) Mix your flavor building ingredients
Preheat your oven to 350F (177C). In a medium bowl mix the sugar, non-dairy milk, brown rice syrup, vanilla extract and salt. Mix in the shredded coconut.
2) Whisk together the dry ingredients
In another medium mixing bowl, sift in the cocoa powder, all-purpose flour and whisk them together.
3) Build the dough
Transfer the dry ingredients into the bowl containing the wet ingredients and mix with a spoon until well incorporated. At this point the dough will be so thick you'll probably need to mix it with your hands. Continue mixing until the dough is well mixed.
4) Bake the vegan macaroons to perfection
Form the mixture into 1 inch balls (a very small ice cream scoop works well) and place them on a lightly oiled or parchment paper lined cookie sheet. Bake for 10 minutes, switching the baking sheets on the racks halfway through the baking duration. It is very important to not overcook these because the bottoms will burn easily. Store the macaroons in a covered container at room temperature for about 1 week or in a freezer bag in the freezer for up to 6 months.
This recipe makes about 20 Vegan Chocolate Coconut Macaroons.