Vegan Banana Chocolate Chip Cookies

Mattie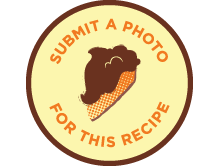 This Vegan Banana Chocolate Chip Cookie recipe takes advantage of the binding and flavor enhancements of all those bananas you have in your freezer. These vegan cookies also feature cashew butter, almond butter, rolled oats, a touch of vanilla extract and a generous addition of chocolate chips.
Vegan Banana Chocolate Chip Cookie Recipe
1 ¼ cup sugar
¼ cup cashew butter
¼ cup almond butter
1 over ripe banana, mashed
½ cup
vegetable oil
¼ cup non-dairy milk
2 teaspoons vanilla extract
½ teaspoon salt
1 cup semi-sweet chocolate chips
½ cup walnuts (optional)
1 ¼ cups rolled oats
1 cup whole wheat flour
1 teaspoon non-aluminum baking powder
1) Mix the wet ingredients together
Preheat oven to 325F (163C). In a large bowl mix together the sugar, cashew butter, almond butter, banana, vegetable oil, non-dairy milk, vanilla extract and salt. Stir in the chocolate chips and walnuts if desired.
2) Mix the dry ingredients together
In another large bowl, whisk together the rolled oats, whole wheat flour and baking powder.
3) Mix the dough
Pour half of the dry ingredients into the bowl containing the wet ingredients and mix with a spoon until well incorporated. Add the remaining dry ingredients to the bowl containing the wet ingredients and mix as much as you can with the spoon. At this point the dough will be so thick you'll probably need to mix it with your hands. Do this until the dough is well mixed.
4) Bake the vegan cookies to perfection
Form into spoon sized balls and place on a lightly oiled or parchment paper lined cookie sheet. Squish cookies down to 1 inch height and bake for 15 to 20 minutes. Do not over bake. A metal spatula works well at removing them from the cookie sheet when they are completely cooled. Switch the cookie sheets on the racks halfway through the baking duration. The cookies will bake more evenly this way. Store the cookies in a covered container at room temperature for up to 1 week or in a freezer bag in the freezer for up to 6 months. This recipe makes about 18 Vegan Banana Chocolate Chip cookies.