Vegan Apple Cake

Mattie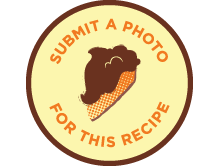 This vegan Apple Cake recipe utilizes applesauce and a touch of apple cider vinegar, brown rice syrup, cinnamon, nutmeg and allspice to bring out the best apple flavors. It pairs perfectly with
Cream Cheese Frosting
or
Creamy Cashew Cream Cheese Frosting
.
Vegan Apple Cake Recipe
6 Tablespoons non-dairy milk
1 teaspoon apple cider vinegar
1 ¼ cup all purpose flour
1 ½ teaspoon non-aluminum baking powder
½ teaspoon baking soda
¾ cup apple sauce
½ cup sugar
1 teaspoons vanilla extract
½ teaspoon salt
½ teaspoon cinnamon
¼ teaspoon nutmeg
¼ teaspoon allspice
1 Tablespoon brown rice syrup
1) Curdle the non-dairy milk
Preheat oven to 350F (177C). In a medium size bowl, whisk non-dairy milk the with apple cider vinegar and set aside for 5 to 10 minutes so it lightly curdles.
2) Whisk together the dry ingredients
In a medium size mixing bowl whisk together the all purpose flour, baking powder, baking soda and set aside.
3) Mix together the flavor building ingredients
In a large mixing bowl, mix the apple sauce, sugar, vanilla extract, salt, cinnamon, nutmeg, allspice, brown rice syrup and the non-dairy milk apple cider mixture.
4) Mix the batter together
Add the flour mixture to the mixing bowl containing the wet ingredients and mix until combined.
5) Bake the vegan apple cake to perfection
Pour mixture into an oiled 8 inch round cake pan and bake for about 25 minutes or until an inserted toothpick comes out clean. This recipe makes one 8 inch Vegan Apple Cake.