Classic Vegan White Cake

Mattie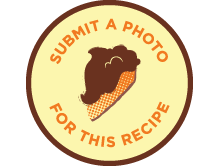 This Classic Vegan White Cake recipe is a simple way to make delectable light and fluffy vegan cakes. It features a touch of apple cider vinegar for a superior crumb and flavor depth and just the right amount of vanilla extract and lemon extract for a rich flavor. Its subtle vanilla notes won't compete for attention if you're interested in adapting it into more complex cakes.
Classic Vegan White Cake Recipe
¾ cup + 1 Tablespoon non-dairy milk
1 teaspoon apple cider vinegar
1 cup + 2 Tablespoons cake flour (preferred) or all-purpose flour
2 Tablespoons tapioca or arrowroot flour
1 ½ teaspoons baking powder
½ teaspoon baking soda
¼ cup + 3 Tablespoons sugar
1 Tablespoon
vegetable oil
1 Tablespoon unrefined coconut oil
2 teaspoons vanilla extract
¼ teaspoon salt
⅛ teaspoon lemon extract
1) Curdle the non-dairy milk
Preheat oven to 350F (177C). Lightly coat a 8 inch round cake pan with vegetable oil and dust it with flour, making sure to shake off any excess. In a small bowl, whisk together non-dairy milk and apple cider vinegar. Set aside for at least 5 minutes so the mixture thickens.
2) Whisk together the dry ingredients
In a medium mixing bowl, whisk together the cake flour, tapioca flour, baking powder and baking soda. Set aside.
3) Whisk together the wet ingredients
In another medium mixing bowl whisk together sugar, vegetable oil, canola oil, vanilla extract, salt and lemon extract. Now whisk in the non-dairy milk mixture from Step 1 until well incorporated.
4) Mix the Vegan White Cake batter
Add the dry ingredients to the bowl containing the wet ingredients and whisk together until just incorporated and the lumps are eliminated.
5) Bake to perfection
Pour mixture into the cake pan. To eliminate air bubbles lift the cake pan about 2 inches off the counter and drop it onto the counter a couple times. Bake for 18 to 22 minutes or until an inserted toothpick comes out clean. Cool for about an hour then transfer to a cake rack to cool completely before frosting. Store the cake in a covered container at room temperature for about 1 week or in a freezer bag in the freezer for up to 6 months. Makes 1 layer, 8 inch round Classic Vegan White Cake.