Vegan Vanilla Icing

Mattie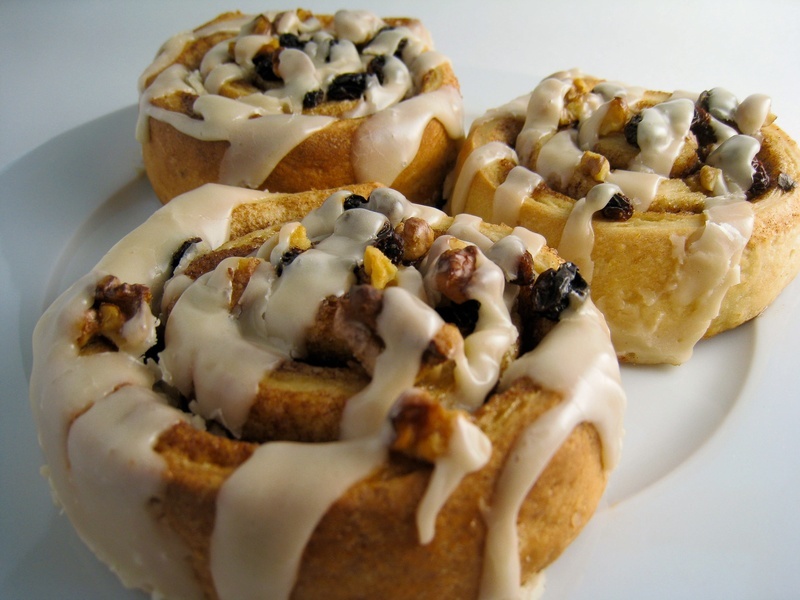 This Vegan Vanilla Icing recipe is a great companion for drizzling on
Vegan Cinnamon Rolls
, danishes, or
Vegan Pop Tarts
. It features confectioners sugar as its base and just a touch of non-dairy milk and vanilla extract to bring it all together.
Find more
Easy recipes
on Veganbaking.net
Vegan Vanilla Icing Recipe
2 cups powdered sugar
¼ cup refined coconut oil
2 Tablespoons non-dairy milk
1 teaspoon vanilla extract
1 pinch salt
Process all ingredients in a food processor
Place all ingredients in a food processor, process until smooth and use immediately. It will solidify after an hour or so. Heat it in the microwave for about 30 seconds to liquify again before drizzling or piping it over your finished baked goods. It will keep in the refrigerator in a covered container for up to two weeks.
This recipe makes a little over ¾ cup of Vegan Vanilla Icing.
User reviews
Vegan icing that doesn't turn runny!
Just tried this icing for some strawberry cupcakes and it is delish. I have had a really hard time finding a vegan icing that doesn't get all runny and oozy--this is the one! I had so much fun piping it on that I ended up playing tic-tac-toe on my cupcakes. Super easy too! I used the modified 1/4 amount version posted in a review above and it was perfect. I will be trying it with butter instead of coconut oil next time as another user did (I like coconut flavor but have to be in the right mood for it). Thanks for sharing this great recipe!
Was this review helpful to you?
i'd love to add some crushed strawberries to this icing, make it more like a sauce. would that work without making it runny? what amount would you suggest? thanks.
Was this review helpful to you?
In response to Laurie
Hey, Laurie!

I don't have coconut oil so i used Earth Balance vegan butter... it worked out great! so delicious and creamy =]
hope this helps!
Was this review helpful to you?
Can other types of oil be used?
Can other types of oil be used? I'm asking because I live in Australia where coconut oil is difficult to find.
Was this review helpful to you?
Cutting the Recipe Down in Size
Since I have discovered Mattie's Sticky Cinnamon Rolls with Vanilla Icing, I have been making them almost every weekend!
I prefer to make a fresh single batch of this awesome icing, rather than keeping leftovers in the fridge. So for those of you who might find it difficult to cut this recipe down to a 1/4, (which is all you need), I am posting the measurements for a single batch:

1 cup powdered sugar
1 Tbsp coconut oil
1 Tbsp non-dairy milk
1/2 tsp vanilla extract
smidgen of salt

Other side notes... I have been using unrefined coconut oil and it works fine. The non-diary milk I have been using is Almond.
Was this review helpful to you?
Mmm, Mmm, Good!
When I looked at the ingredients, 4 cups of powdered sugar seemed like a lot for my dozen cinnamon rolls, so I cut the recipe in half. I ended up only using half of what I made. The rest is in the refrigerator. I plan to make another batch of Mattie's Sticky Cinnamon Rolls again soon, and I will use up the left over icing at that time.
Thanks for letting us know that the icing can last for two weeks in the fridge.
Was this review helpful to you?
Question...
Does it have to be refined coconut oil?
Was this review helpful to you?
Wow... that's really good frosting!
Wow, that was really good frosting and really easy to make. I love how it melted when I poured it on those awesome cinnamon buns!

I made it way too early and it started to solidify. After 20 seconds in the microwave, it was ready for pouring. I really love how simple and good this recipe is :)

Mattie, seriously love all your recipes!
Was this review helpful to you?