Vegan Rum Spice Icing

Mattie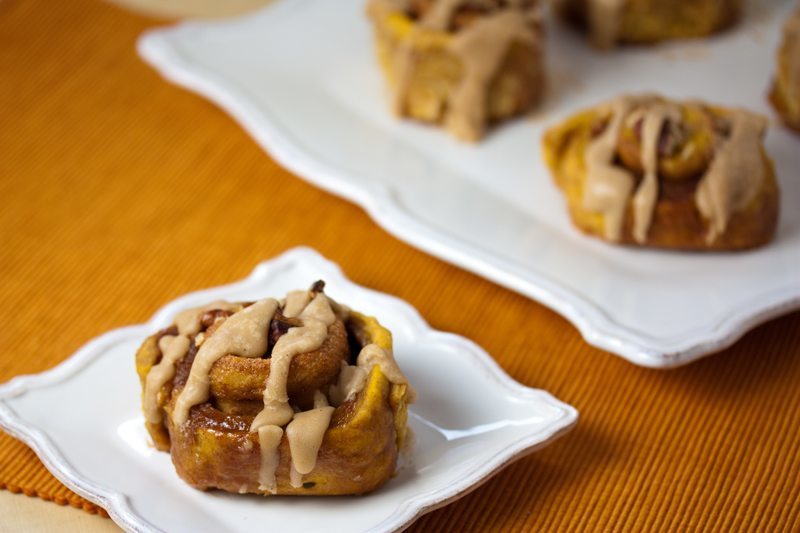 This Vegan Rum Spice Icing recipe is a great companion for drizzling on spiced versions of
Pumpkin Cinnamon Rolls
, danishes, or
Pop Tarts
. The vegan icing features powdered sugar for its base, dark rum, cinnamon, cardamom and cloves to move the spice factor forward. Feel free to cut back on the rum or eliminate it completely if you're concerned about alcohol consumption.
Find more
Easy recipes
on Veganbaking.net
Vegan Rum Spice Icing Recipe
4 cups powdered sugar
½ cup unrefined coconut oil
¼ cup dark rum
2 teaspoons vanilla extract
1 teaspoon cinnamon
½ teaspoon cardamom
¼ teaspoon cloves
1/8 teaspoon salt
Process all ingredients in a food processor
Place all ingredients in a food processor, process until smooth and use immediately. It will solidify after an hour or so. Heat it in the microwave for about 30 seconds to liquify again before drizzling or piping it over your finished baked goods. It will keep in the refrigerator in a covered container for up to two weeks.
This recipe makes about 1 ¾ cups of Vegan Rum Spice Icing.