Vegan Orange Icing

Mattie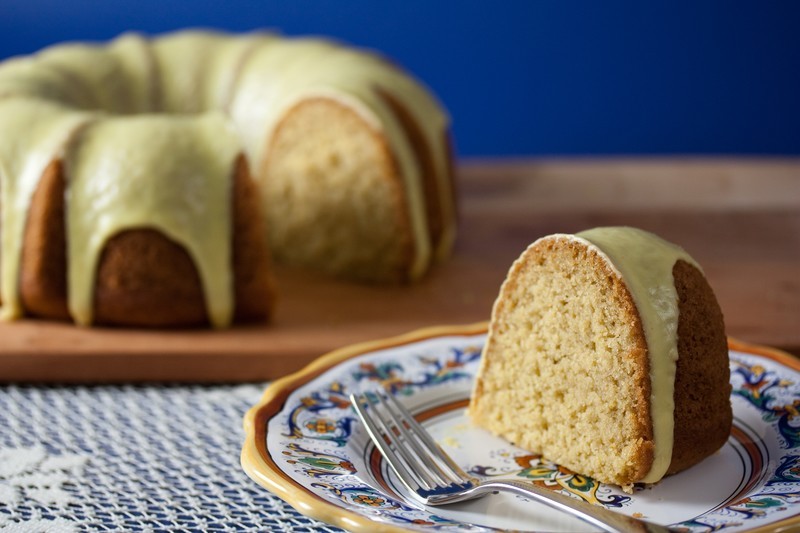 Vegan Orange Icing is perfect for doughnuts, cookies or cakes such as
Rosemary Olive Oil Semolina Cake
. It features fresh orange juice that lends a bright burst of flavor, coconut oil to allow it to solidify properly and a touch of vanilla extract for depth of flavor.
Find more
Orange recipes
on Veganbaking.net
Vegan Orange Icing Recipe
4 cups powdered sugar
7 Tablespoons freshly squeezed orange juice (up to 2 oranges)
¼ cup refined coconut oil
1 teaspoon vanilla extract
¼ teaspoon turmeric (for color)
⅛ teaspoon salt
Process all ingredients until smooth
Place all ingredients in a food processor, process until smooth and use immediately. It will solidify after an hour or so. Heat it in the microwave for about 30 seconds to liquify soften it again before drizzling over your finished baked goods. If you're working with pastries such as doughnuts, it's more convenient to dip them into a bowl of the icing. It will keep in the refrigerator in a covered container for up to two weeks. This recipe makes about 1 ¾ cups of Vegan Orange Icing.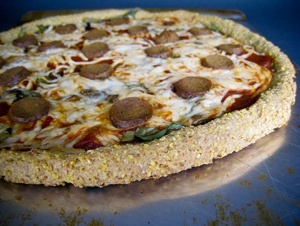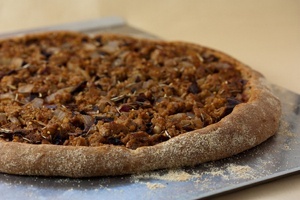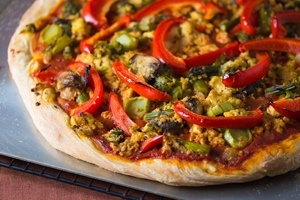 User reviews

vajiya3892
#1 Reviewer
View all my reviews (57)
Was this review helpful to you?

word counter
good
Your opinion is relevant, I support and will follow you regularly!
Was this review helpful to you?

SteveBannon
Top 500 Reviewer
View all my reviews (2)
Love the orange icing
This is perfect! I'm going to use the orange icing with your black and white cookie recipe and replace the white with orange for our upcoming halloween party. Thank you!
Was this review helpful to you?

Ashlyn
Sugar Alternative?
Instead of powdered sugar, I decided to use ground stevia. It's healthy and 5 times sweeter. You should try it out. Thanks for sharing!
Was this review helpful to you?

Katie
this looks amazing!
Wow, this looks amazing! I love orange cinnamon rolls so I will try this out on them!
http://www.greatfallspaintingcompany.com
Was this review helpful to you?

Samantha
thanks for sharing this recipe. amazing. I bet this tastes very yummy.
Was this review helpful to you?

LesleyCarney
View all my reviews (1)
Tasty Icing
I was looking for an icing to top off some vegan eggnog cookies that were looking a little plain. This light orange tasting icing is the perfect accompaniment. Thx so much!
Was this review helpful to you?

Vegetable puree
View all my reviews (1)
Good job
My children ask me for more! That incredible recipe, I have been well, I recommend it to the maximum, thank you for sharing it, great

Was this review helpful to you?

Erika
Fantastic Recipe!
This was my first attempt at making icing with coconut oil. I used organic, UNrefined, and it turned out just great. I also upped the vanilla, sea salted to taste and both zested and juiced satsumas/mandarin oranges, since that's all I had on hand besides some pre-squeezed juice. The mandarins actually make the flavor a little brighter, I think.

Anyway, I'm going to put the icing in small ziploc bags and let our preschool class drizzle it on super healthy (kinda blah, despite my best efforts to make them yummy!) carrot muffins so they're more like cupcakes. I'm sure it'll be a colossal hit; it certainly was with my taste buds! Some of the kidlets have milk allergies, which is why I turned to this recipe in the first place. However, I'm so happy with the results that I'm going to use coconut oil in frosting and icing as much as possible in the future!
Was this review helpful to you?