Rich Vegan Buttercream Frosting

Mattie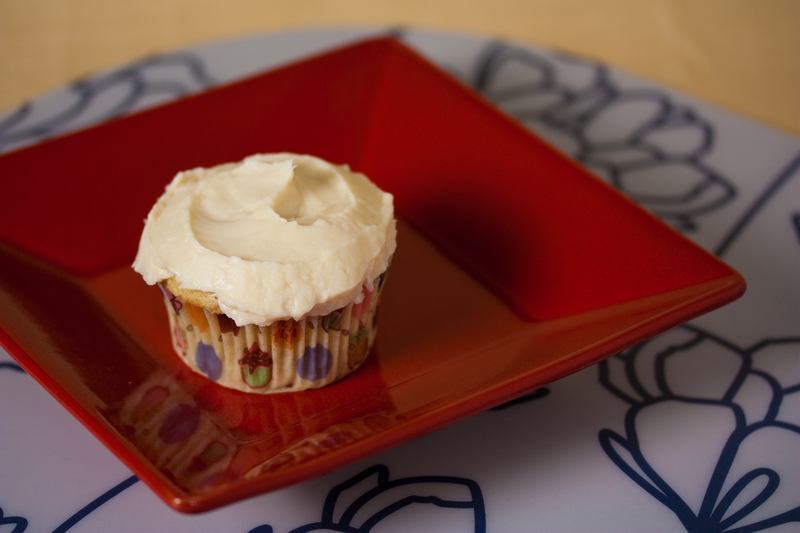 Use this smooth, creamy Rich Vegan Buttercream Frosting recipe for decadent
vegan cakes
where you want some buttery flavor to shine through. In my search for a truly decadent frosting that is also resistant to melting in warmer temperatures, I utilized the power of soy milk powder. (not to be confused with soy flour). Soy milk powder adds extraordinary creaminess while still allowing the frosting to remain firm. This allowed me to use a simple syrup (sugar and water) for a sweetener so the frosting is silky smooth. This vegan frosting also takes advantage of caramelizing sugar to the
thread
stage of 230F (110C) where it contributes a smooth velvety texture. Finally, I used Vegan Butter or margarine as the main fat due to it's affordability and availability.
The firmness of this frosting can be customized to your preference easily by adding or subtracting 1 Tablespoon of water.
Find more
Birthday recipes
on Veganbaking.net
Rich Vegan Buttercream Frosting
2 cups granulated white sugar
½ cup water
2 Tablespoons soy milk powder
2 Tablespoons amber agave syrup or corn syrup
½ teaspoon salt
1 cup (215 grams) or 2 sticks
Regular Vegan Butter
or non-hydrogenated stick margarine (not tub margarine, room temperature)
1 teaspoon vanilla extract
1) Caramelize your sugar mixture
In a small saucepan, add the sugar, water, soy milk powder, agave syrup, salt and place over medium heat while whisking frequently until it starts to simmer. Insert a candy thermometer and bring the mixture to 230F (110C). Once the candy thermometer is inserted you don't need to worry about whisking because natural heat convection currents will do the mixing for you. Transfer to a heat proof bowl and let it cool in the refrigerator until it's near room temperature, about 1 hour.
2) Beat in the rest of the vegan frosting ingredients
Beat in the Vegan Butter and vanilla extract until fluffy. Store the frosting in an airtight container in the refrigerator for up to 10 days. Make sure the frosting is at or near room temperature for optimum frost-ability. This recipe makes about 2 cups of Rich Vegan Buttercream Frosting or enough for about one layer of an 8 inch diameter cake
User reviews
(Updated: October 22, 2013)

HayGurlHayCafe
Top 100 Reviewer
View all my reviews (2)
I tried! I can't
I tried making this recipe; I thought I could do it (since, as I stated below, my boifriend pulled it off without a hitch). My result was grainy and separated; the same outcome I get every time I try to make a cooked buttercream, as opposed to the smooth, creamy goodness it ought to be. Any ideas of what I am doing wrong??

Thanks for your help. I will master the cooked buttercream yet! argh!
Was this review helpful to you?

HayGurlHayCafe
Top 100 Reviewer
View all my reviews (2)
you've done it again, Mattie
Nice job yet again, Mattie!! My ladypal just baked me some cupcakes last night using this icing. She is a vegan baking novice and pulled it off without a hitch (nor a candy thermometer)!

Though great, I found this recipe to be a bit sweet for my tastes. I am wondering what you might recommend if I wanted to cut down on sugar? Not sure it would still be structurally sound if I reduced the sugar or not. I've tried cooked (vegan) buttercreams made with tapioca or corn starch before but they always turned out like watery slop (though I may have overcooked the starch...who knows). Anyway, any advice is much appreciated!

Thank you so much and keep up the good work!!!!
Was this review helpful to you?

Sarah
Couldn't make it work :(
This recipe sounded scrumptious, and I'm always in search of reliable new vegan frosting recipes (so hard to come by!). The directions were simple and I followed them to a tee, but unfortunately couldn't make it work despite trying twice. I'm a longtime baker so just wondering if you have any tips when making this frosting? I can't seem to get it past a thick-ribbon/runny stage even after adding the margarine and vanilla.
Was this review helpful to you?

Doodle
At last! No vegan "shortening" involved in butterc
Hi Mattie,

Thanks so much for posting this recipe! I have been searching and searching for a dairy-free, egg-free, gluten-free Buche de Noel recipe...and I think I just found my "inner log" buttercream solution.

If I wanted to add a different flavor (e.g., coffee, brandy, etc.), do you think it would be all right if I used the real thing (e.g., coffee, brandy, etc.) instead of a coffee- or brandy-flavored extract?

Thanks, again! Your website rocks -- I just found my favorite go-to Vegan food blog.

Best,
Doodle
Was this review helpful to you?

sugar-challenged
delicious flavor! any tips for preventing recryst
Hello,
I just made this and I have to say that the flavor is AMAZING!!! Everyone should try it. It's the most delicious frosting I've ever had. I'm going to try the shortening-based one next to compare.
The only problem that I ran into was that my sugar syrup mixture recrystalized as it cooled (as in, it turned into a big hard block of flavored sugar), which resulted in a very grainy end-product, obviously. I know that sugar syrups can be tricky and hard to get right. I'm not sure if I agitated to much, cooled it too fast, had the heat wrong, etc. It could have also been that I didn't have enough liquid since I reduced the water by 1 Tbsp. I'm going to try this again to get it right, but I wanted to ask--are you whisking constantly and briskly the entire time (before and during boiling) for the 2 mins? Is there a certain temperature that the mixture is supposed to come to/be at on a candy thermometer? Finally, what is the texture supposed to be like when it's finished cooling--does it remain a liquidy, syrupy texture or does it get thicker?
Thank you for your help and for the great recipe!!
Was this review helpful to you?

Ang
recipe question
Hello,
I'm excited to try this buttercream recipe for a vegan bakesale fundraiser, but I'm trying to decide if I should use this recipe or the Rich Vanilla Frosting recipe from this website. I noticed they're very similar but this one has more sugar and adds agave and omits the vinegar. Is there a big difference between the recipes, or is this kind of an updated/perfected version of the other one?
Thanks for your input!
One more question that I would love anyone's opinion on since I'm a total amateur baker. If I want to make this frosting lychee flavored, would I sub lychee syrup (from canned lychees) for the water, or maybe for the sugar and water?? THANK YOU!
Was this review helpful to you?