Rich Vegan Maple Frosting

Mattie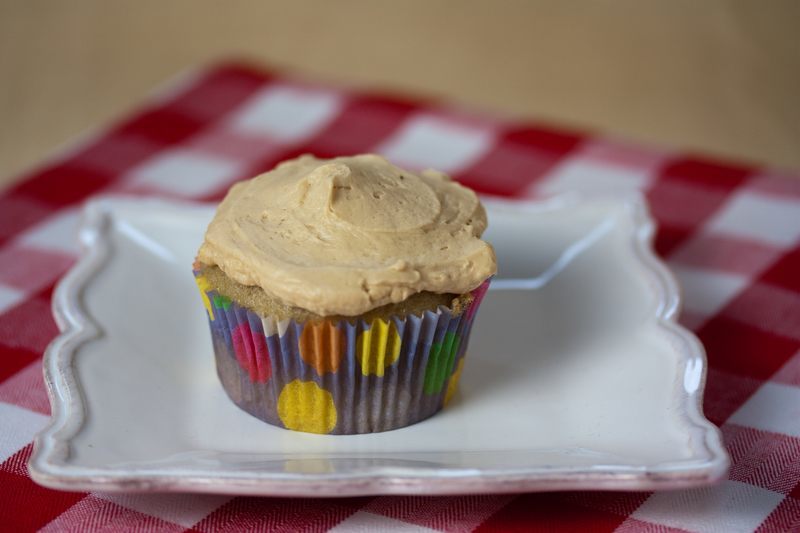 This silky smooth Rich Vegan Maple Frosting recipe uses slightly caramelized maple and agave syrup as its base. This allows it to be 100% sweetened by these syrups, giving it maximum maple flavor and a velvety consistency with no sugar crystals. The agave syrup prevents the maple syrup from crystalizing after it's caramelized. The firmness of this frosting can be customized to your preference easily by caramelizing your syrups plus or minus 5F (3C) from the 235F (113C) caramelization temperature which is known as the
thread
stage. If you slather this on pancakes I promise not to tell anyone.
Find more
Maple recipes
on Veganbaking.net
Rich Vegan Maple Frosting Recipe
1 ¾ cups + 1 Tablespoon Grade B maple syrup
¼ cup light agave syrup
¼ teaspoon salt
½ cup (108 grams)
Vegan Shortening
or store bought shortening (1 stick, room temperature)
½ cup (108 grams)
Regular Vegan Butter
or non-hydrogenated stick margarine (1 stick, not tub margarine, room temperature)
1) Caramelize your sugar mixture
In a medium saucepan whisk together the maple syrup, agave syrup and salt. Bring the mixture to a boil on high heat, covered, then remove cover and reduce heat to medium and simmer. Do not stir the mixture from now on because natural convection currents will do the stirring for you.
Find out more about the
sugar caramelization temperature stages
.
2) Cool the sugar mixture
Insert a candy thermometer and bring the mixture up to 235F (113C). Remove it from heat, carefully transfer the mixture to a bowl and place it in the refrigerator for about an hour so it cools to about room temperature. At room temperature the mixture should have a thickness similar to molasses.
3) Beat in the rest of your vegan frosting ingredients
Beat in the shortening and Vegan Butter until fluffy. Store frosting in an airtight container in the refrigerator for up to 10 days. Make sure the frosting is at or near room temperature for optimum frost-ability. This recipe makes about 2 cups of Rich Vegan Maple Frosting, or enough for about one layer of an 8 inch diameter cake.