Easy Vegan Buttercream Frosting

Mattie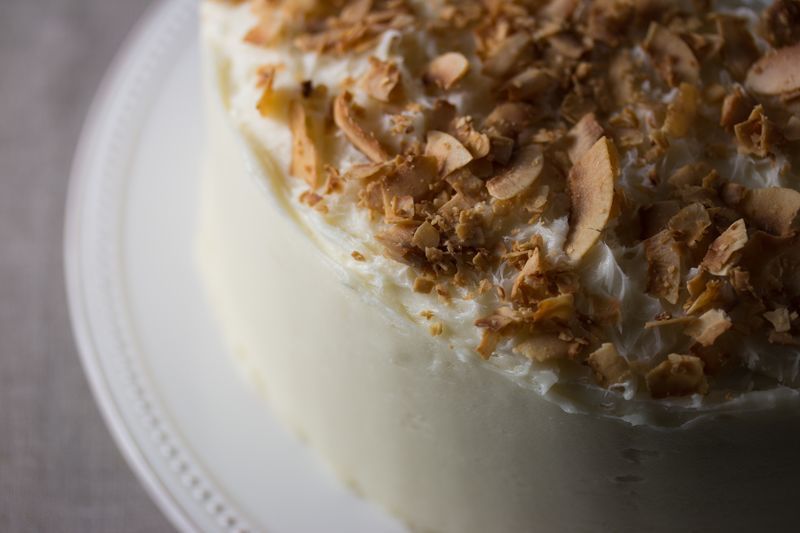 This Easy Vegan Buttercream Frosting is just a simple, versatile, delectable frosting that will elevate your
cakes
and
cupcakes
to a new level without requiring you to put on your lab coat and don your frosting goggles. You can either use
Regular Vegan Butter with a cocoa butter base
which is recommended,
Regular Vegan Butter with a coconut oil base
, or, if you haven't gotten around to buying a walk-in freezer to store your Vegan Butter in yet, go the easy route and use store bought stick margarine.
Confectioners sugar provides the sweetening and a blend of apple cider vinegar, vanilla extract, salt and almond extract round out the buttery flavor. Making this vegan frosting with Regular Vegan Butter with a cocoa butter base is recommended because it will enable your frosting to remain stable at temperatures in the neighborhood of 93-100F (34 to 38C). This means no more homemade vegan frosting sliding off your cake at summer gatherings. Whew!
Find more
Easy recipes
on Veganbaking.net
Easy Vegan Buttercream Frosting Recipe
2 cups (260 grams) confectioners sugar
1 Tablespoon + 2 teaspoons (24 mL) non-dairy milk
¾ teaspoon apple cider vinegar
¾ teaspoon vanilla extract
⅛ teaspoon salt
⅛ teaspoon almond extract
1) Prepare your chilled Vegan Butter
Prepare your Vegan Butter if using. Transfer the Vegan Butter or stick margarine to a medium mixing bowl and place it in the refrigerator for at least 20 minutes so everything chills. This will allow the Vegan Butter to melt slowly and whip properly.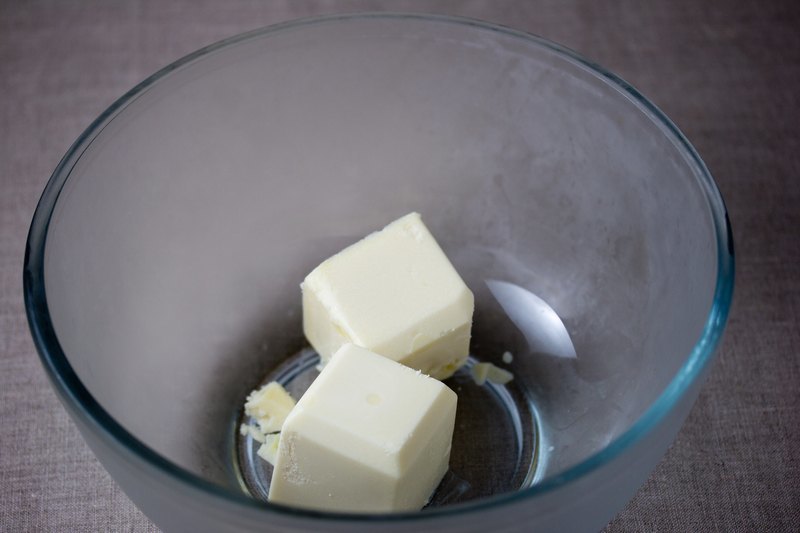 2) Whip the Vegan Butter
Remove the bowl from the refrigerator and whip on low while working your way up to high until the Vegan Butter is smooth. This should take about 30 seconds.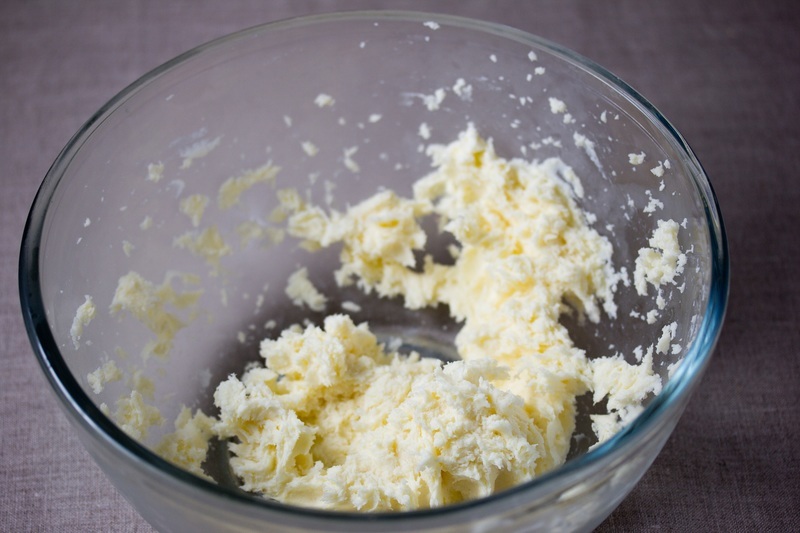 3) Beat in the confectioners sugar
Add the confectioners sugar and beat on high until the sugar has been moistened by the Vegan Butter, about another 30 seconds. Scrape the sides of the bowl down towards the center with a spatula.
4) Beat in the rest of the ingredients
Add the non-dairy milk, apple cider vinegar, vanilla extract, salt, almond extract and beat on high until the frosting is smooth and slightly fluffy, about 4 minutes. Due to coconut oil having a melting temperature of 77F (25C), beating beyond 4 minutes can result in the frosting melting if you're using a Vegan Butter that contains this oil. If this happens or if you're working in an especially hot kitchen, don't hesitate to place the mixing bowl in the refrigerator briefly to give the frosting a chance to firm back up slightly. Keep in mind that your cake will need to be kept below 77F (25C) in order for the frosting to maintain its shape on the cake. If you'd prefer a frosting that stays put in higher temperatures, look to Vegan Butter made with cocoa butter which has a melting temperature of 93-100F (34 to 38C) which is closer to the melting temperature of milkfat found in most traditional frosting recipes.
Find out more about the
melting temperatures of fats
.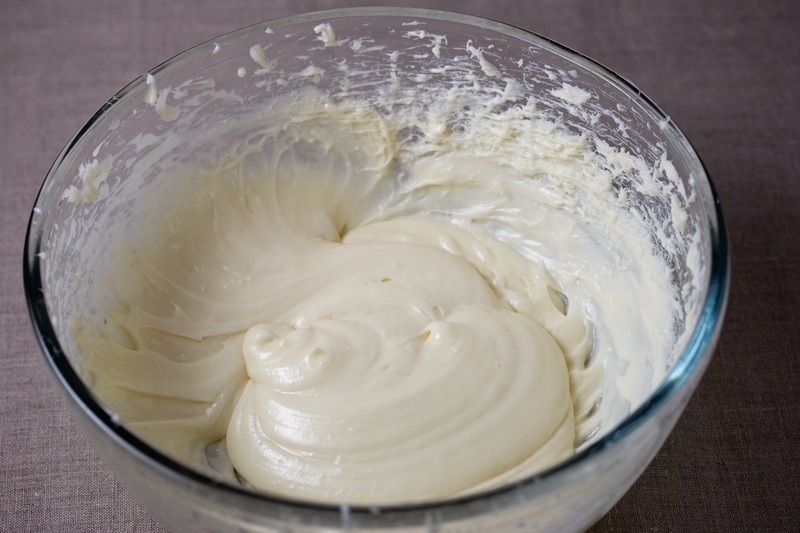 5) Chill the vegan frosting briefly for optimal texture
After whipping, place the frosting in the refrigerator for about 10 minutes to firm it up enough to apply to a cake. Store the frosting in a covered container in the refrigerator for up to 6 months. Remove it from the refrigerator about 2 hours before using so it can soften accordingly. This recipe makes about 1 ¾ cups of Easy Vegan Buttercream Frosting which is enough to frost one layer of an 8 inch round cake.
User reviews

John Taylor
Good Food
Another important benefit of spray foam insulation is the flexibility to install anywhere – it has become the "product-of-choice" for attics, basements, and exterior walls.
Was this review helpful to you?

speirmormedia
Top 50 Reviewer
View all my reviews (7)
Was this review helpful to you?

Luca
Usually I only like cream cheese frosting but this might be my new favorite.
Was this review helpful to you?

Martyna
View all my reviews (1)
Hello. I made coconut oil based butter and tried to make buttercream with it. It was good til I splashed soy milk for thinner consistency - it went sour. I mixed it longer and nothing happened. Tried to put more sugar but its too sweet and the same - thin consistency and soured. Any suggestion whats wrong there?
Thank you!
P.s. I suspect it was vinegar and soy milk reaction but butter consists of it. Maybe because of more soy milk?
Was this review helpful to you?

Eleanor
Try adding 2 strawberries into the frosting and blending it; delicious! Good anyway, but with strawberries . . . mmm.
Was this review helpful to you?
Funny aftertaste
Hi there, I made this to top a vegan cake on allrecipes.com. The cake tasted good but the frosting leaves funny aftertaste, almost salty. I followed the instructions to the letter and the only thing I could think of is maybe the Earth Balance brand of butter substitute which now comes in sticks. I used 2 sticks but it may have been too much salt with the added salt of the recipe? I don't know. Unfortunate because everyone liked the cake but the frosting to them tasted a bit 'funny'. It was almost there but we missed it somewhere.
Was this review helpful to you?

ChocoholicPhilosopher
Top 50 Reviewer
View all my reviews (7)
Amazing flavour balance
I made this (regular vegan butter coconut oil base) to ice my < href="http://chocoholicphilosopher.blogspot.com.au/2014/08/happy-birthday-hunter-vegan-vanilla.html">husband's birthday cake yesterday. It tasted amazing! The apple cider vinegar is genius, it gave the icing a wonderfully complex balance of flavours. However, I found that it was very sweet even with just half of the recommended sugar. Maybe that's an Australian thing. It also didn't do too well at holding strawberries on top of my slightly domed sponge cake, but that might have been due to the reduced sugar content affecting the stiffness.

Also, I didn't sift my icing sugar, and then found it difficult to get the lumps out. Perhaps the instructions could be updated to specify sifting, even though most people would probably do this automatically? I'm lazy, and also have no experience with icing, and so it didn't occur to me to sift the icing sugar

As an aside, I used this to decorate a sponge cake, and although Google brings up veganbaking.net as a result for vegan sponge cakes, when I try to access the page, it says "Please check the widget code and install again". Do you actually have a sponge cake recipe Mattie? The one I ended up using was OK, but not brilliant, and I suspect that yours would be better.
Was this review helpful to you?

Pam
Yum!
Wow, this is fantastic. I am terrible at making frosting and this turned out great. Thanks for the great recipe. It's light, fluffy, and doesn't slop everywhere.
Was this review helpful to you?

Lamaia
View all my reviews (1)
Question- Can you add a fruit flavor?
Hi-
My daughter wants "apricot frosting" on her birthday cake. One of our guests is dairy and gluten free. Could we add apricot preserves or something similar to this recipe to get apricot frosting?
Thanks for any help!
Was this review helpful to you?

Caroline
Hard to make with cocoa butter?
Hi Mattie!

I made your white chocolate vegan butter to use in this buttercream to make a white chocolate buttercream (as such, I omitted the vinegar). However, I found that my white chocolate butter was very very hard straight out of the fridge, and whipping it at that temperature was not easy. Baking was never a big thing around my house, so I trusted the fridge temp instructions -- I broke it down into hard lumps, but couldn't get it to cream. I then added the other ingredients and it got more buttercreamy but there were still hard lumps of cocoa butter. Eventually I basically put the whole mix on low heat in a pan to melt the lumps and it seems to have worked. I don't have much experience with buttercream so I don't know if I'm missing the texture, but everyone who consumed it was happy, so good enough.

Basically, I was just wondering whether the fridge temperature instruction needs to be adjusted for cocoa butter/letting anyone else who has rock-hard cocoa butter butter know they should probably adjust the temperature.
Was this review helpful to you?

KristinP80
View all my reviews (1)
Really good, but
The taste is really good, but the vinegar kind of throws it off a bit. The smell is overpowering (at least to my kids), can we make without it? Would it still be successful? Not sure what it brings to the recipe other than maybe the flavor? We had to eliminate the use of the almond extract as well, so I am not sure if that also plays a part in why it is such a strong scent?
My kids just cannot see beyond the smell, and this is really for them (allergies).

Help!
Was this review helpful to you?

MayraBakes
Top 1000 Reviewer
View all my reviews (1)
Hi Mattie - This is amazing, I am blown away seriously. Tastes is so creamy and light. I used this frosting to make a faux hostess cupcake and the crowd went wild. Thanks for the top on the ice cube trays too, I've been looking for something to hold my vegan butter for. On the now. Thank you.

I am planning on trying your cocoa based recipe next but was wondering if I could add xanthan gum to make this frosting a bit stiffer? Any suggestions would be greatly appreciated.

All the best,
Mayra
Was this review helpful to you?
Looking for a frosting with no shortening...this i
Wow, this frosting is so good! I love the complexity that the salt and vinegar add to the taste. It's still sweet with a very mild tang, almost like a cream cheese (from what I remember of the taste of cream cheese). As far as buttercreams go it is not very stiff (as pictured), but firming it up in the fridge does the trick. Very delicious.
Was this review helpful to you?