Vegan Cashew Cream

Mattie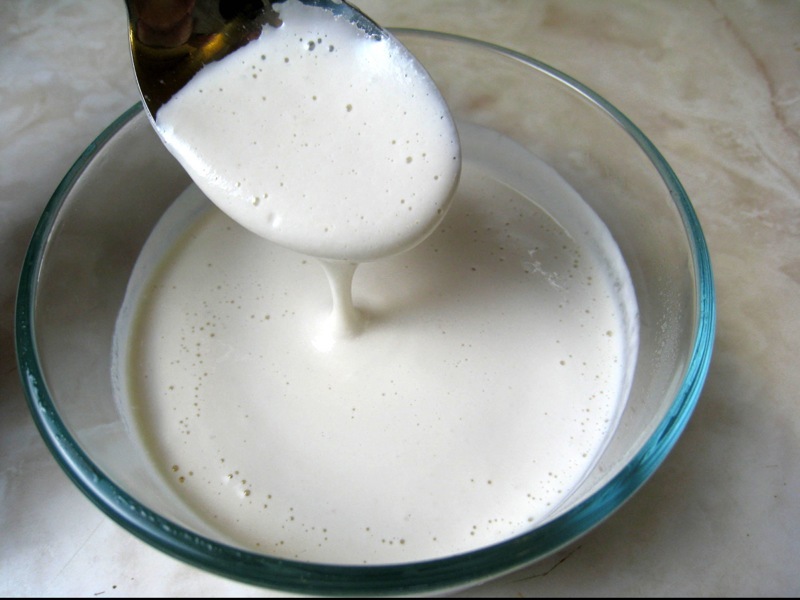 There's no such thing as a drop-in replacement for cream but this Vegan Cashew Cream recipe comes pretty close when you need it for a substitute for baking. It can be used as a vegan base in
custards
,
ice creams
,
sauces
,
cakes
or anywhere else you'd like to add richness. Cashew cream is also soy-free and can be made raw if you obtain raw ingredients.
Find more
Cashew recipes
on Veganbaking.net
Vegan Cashew Cream Recipe
1/3 cup raw, unsalted cashews, soaked and rinsed
1 cup water
1 Tablespoon + 1 teaspoon
canola, light olive oil or rice bran oil
1 ½ teaspoons agave syrup
1 teaspoon apple cider vinegar
1) Infuse your cashews with water
Place the cashews in a small saucepan with the water. Cover the saucepan, bring the cashews to a boil and simmer for 15 minutes. Alternatively, soak the cashews overnight instead of simmering if you'd like to make this raw.
2) Blend the vegan cashew cream to perfection
Transfer the cashews and the water to a blender and add the canola oil, agave syrup and apple cider vinegar. Blend on the Whip setting for one minute. Store in a covered container in the fridge.
Feel free to customize your Cashew Cream by substituting a teaspoon of water for a teaspoon of lemon, orange, coffee or mint extract. This recipe makes about 1 cup of Vegan Cashew Cream.
User reviews

vajiya3892
#1 Reviewer
View all my reviews (57)
I've used this cream on cookies and it gives them special taste! awesome
Was this review helpful to you?

This email address is being protected from spambots. You need JavaScript enabled to view it.
Top 1000 Reviewer
View all my reviews (1)
I'm using this recipe to add to your vegan chocolate ganache recipe. But I'm adding jameson irish whiskey to the ganache. Should I add the jameson in the cashew cream in place of some of the water? Or just add it while making the ganache?
Was this review helpful to you?

Hazell
do you have an vegan, g
do you have any vegan, gluten free fondant recipes? Thank you.
Was this review helpful to you?