Cranberry Sauce

Mattie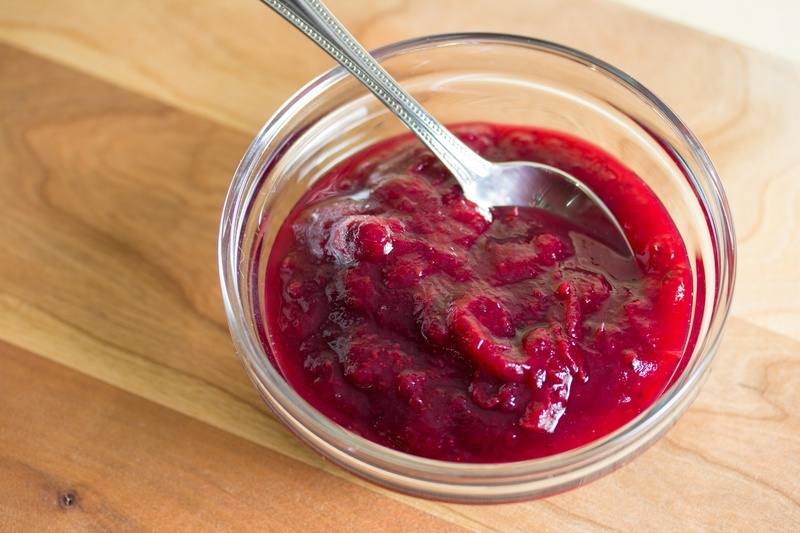 This Cranberry Sauce recipe is enhanced with a touch of orange juice and ginger. It's tart and sweet flavors contrast nicely with a slice of savory
Stuffed Seitan
.
Cranberry Sauce Recipe
12 oz. fresh or frozen cranberries
¾ cup sugar
½ cup orange juice
½ cup apple juice
1 teaspoon ginger powder
zest of two lemons
¼ teaspoon salt
In a medium saucepan, add all ingredients and bring to a boil until the cranberries pop. Reduce heat and simmer for 10 minutes, stirring occasionally. Remove from heat and allow to cool at room temperature. The sauce will thicken up as it cools slightly. Store in a covered container in the refrigerator for up to 2 weeks or in the freezer for up to 6 months. This recipe akes about 2 ¼ cups of Cranberry Sauce.