Vegan Tropical Paradise Granola

Mattie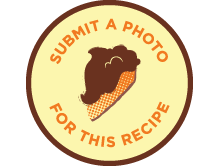 This Vegan Tropical Paradise Granola recipe features shredded coconut, coconut oil, dried pineapple and dried mango. Cashew butter makes a creamy base that ties it all together. Savoring this vegan granola is kind of like going on vacation. Except without palm trees. And it's cheaper. And it tastes better.
Vegan Tropical Paradise Granola Recipe
¾ cup sugar
½ cup non-dairy milk
½ cup unrefined coconut oil
½ cup cashew butter
½ teaspoon salt
1 Tablespoon vanilla extract

5 cups rolled oats (aka old fashioned)
1 cup shredded coconut, unsweetened
½ cup chopped pineapple, dried
½ cup chopped mango, dried
1) Whisk together the flavor building ingredients
Preheat your oven to 300F (149C). In a large bowl, whisk together the sugar, non-dairy milk, coconut oil, cashew butter, salt and vanilla extract.
2) Stir in the oats and coconut
Stir in the rolled oats, followed by the shredded coconut.
3) Bake the vegan granola to perfection
Place the mixture on a baking tray and spread it out flat. Bake for 30 minutes, or until the granola starts to dry. If using two baking sheets, switch racks halfway in between baking time. Remove from the oven and let cool.
4) Break up the granola into small pieces
Break up the bunches of granola into smaller pieces, transfer to a large bowl and stir in the dried pineapple and mango. Transfer to a covered container.
This recipe makes about 8 cups of Vegan Tropical Paradise Granola.