Vegan Pumpkin Pie

Mattie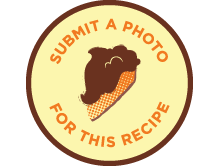 This Vegan Pumpkin Pie recipe features the pumpkin boosting flavors of cashew butter and barley malt syrup. Cinnamon, ginger, nutmeg and cloves further enhance flavors better than eggs ever could in this vegan pie.
Flaky Pie Crust
is recommended.
Vegan Pumpkin Pie Recipe
9 inch pie crust (pre-baked if you're using a homemade pie crust)

2 cups pumpkin purée
¾ cup raw cashew butter
2/3 cup sugar
¼ cup barley malt syrup
2 Tablespoons arrowroot powder or tapioca starch
½ teaspoon salt
½ teaspoon cinnamon
½ teaspoon ginger
¼ teaspoon nutmeg
¼ teaspoon cloves
Blend the ingredients, transfer them to the pie crust and bake to perfection
Preheat your oven to 350F (177C). Add all ingredients to a food processor or blender and process until smooth. Pour the filling into the pie crust and bake for 45 minutes. To store, cover the pie with plastic wrap and keep it in the refrigerator for up to 1 week. This recipe makes one 9 inch Vegan Pumpkin Pie.