Raw Sprouted Hummus

Mattie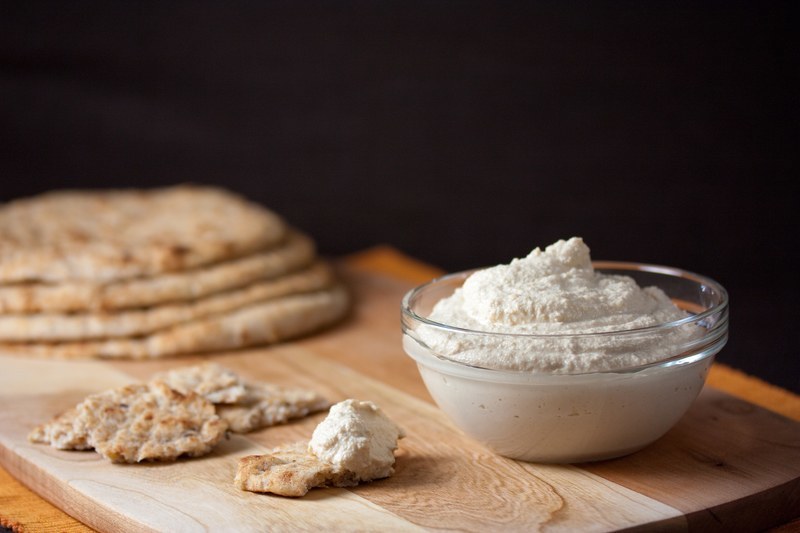 This Raw Sprouted Hummus Recipe is a zesty, high protein, versatile spread that's just teeming with nutrients. Since the chickpeas are sprouted you don't have to babysit a saucepan for an hour, making sure it doesn't boil over or run out of water. All that's needed is to visit to the chickpeas to give them a shower whenever you have a few spare seconds during the day such as before work, after you get home from work and right before bed. This hummus has a fresh, subtle grassy flavor that is great on salads, sandwiches, with pita bread or paired with almost any savory food.
Raw Sprouted Hummus Recipe
1 ½ cups
sprouted chickpeas
½ cup + 1 Tablespoon extra virgin olive oil
½ cup lemon juice
¼ cup unroasted tahini (if you want to make this 100% raw)
¼ cup water, (this may vary depending on your desired consistency)
2 cloves of garlic
1 ¾ tsp salt
½ tsp paprika
½ tsp cumin
¼ tsp cayenne pepper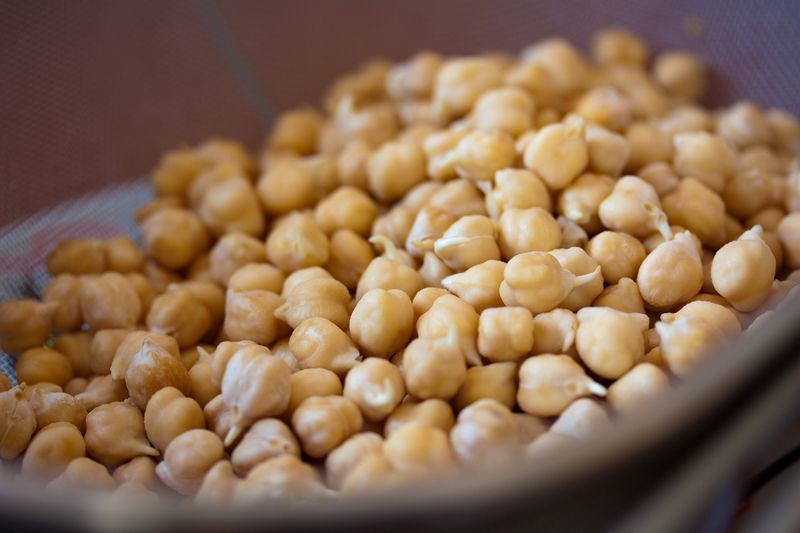 1) Sprout your chickpeas
Sprout chickpeas by completely covering in filtered water and soaking overnight. Transfer to a colander and rinse 3 times a day until most chickpeas have sprouts that are about 2 millimeters long. This will take abou 2 days.
2) Process all of your hummus ingredients
Place the chickpeas in a food processor with the olive oil, lemon juice, tahini, water, garlic, salt, paprika, cumin and cayenne. Blend until smooth, about 5 minutes. The chickpeas will soak up more water over the next 24 hours so I recommend making the hummus on the runny side. This recipe makes about 1 quart of Raw Sprouted Hummus.