Sweet Sticky Vegan Rice Pudding - Kao-Niew-Moon | Gluten-free

Mattie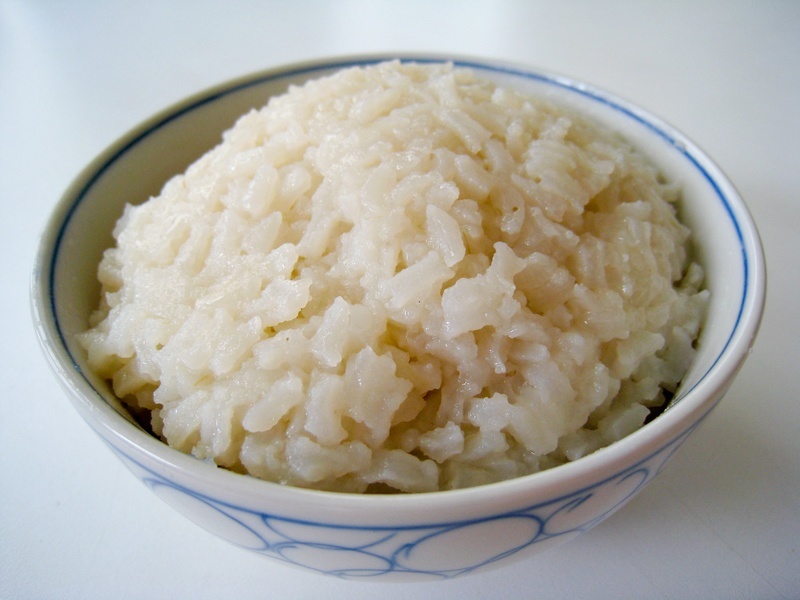 A Thai classic, this Sweet Sticky Vegan Rice Pudding (Kao-Niew-Moon) recipe is simple to make and wonderfully creamy due to its use of coconut milk, sugar and a touch of salt. Topping this gluten-free vegan pudding with sliced mango is highly recommended.
Find more
Gluten-free recipes
on Veganbaking.net
Sweet Sticky Vegan Rice Pudding Recipe - Kao-Niew-Moon
1 can of full fat coconut milk (1 2/3 cups). Do not use 'lite' coconut milk.
1 1/3 cups water
1 cup sugar
1 tsp salt
1 cup white short grain white rice
1) Cook the rice with the ingredients
In a medium saucepan bring the coconut milk, water, sugar and salt to a boil, whisking occasionally. Add the rice and stir. Cover and reduce heat to medium low. You'll know that your temperature is correct if a little steam is visible coming from the lid. A lot of steam means your heat is too high. Cook for 1 hour to 1 hour, 15 minutes without lifting the lid. The steam that is trapped inside the saucepan is what allows the rice to cook properly. The rice should be soft and pudding-like.
2) Top the sweet sticky rice with ripe mango if available
Remove from heat. Enjoy hot with sliced mango if available. This can also be prepared in a rice cooker. Store in a covered container in the refrigerator.
This recipe makes about 2 ½ cups of Sweet Sticky Vegan Rice Pudding - Kao-Niew-Moon.