Vegan Peanut Butter Cookies | Gluten-free

sugarmamabakeshop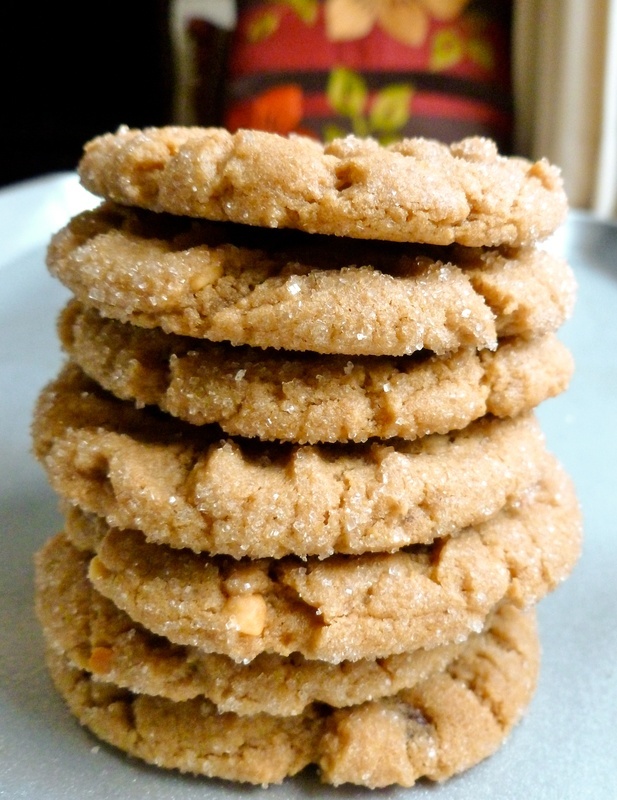 Vegan Peanut Butter Cookies are my very favorite comfort food. These are absolutely as good as I remember them... minus the eggs, dairy and gluten! Perfection.
Find more
Gluten-free recipes
on Veganbaking.net
Vegan Peanut Butter Cookie Recipe
1
½
cups gluten-free flour blend (I love Bob's Red Mill)
1 teaspoon baking soda
1 teaspoon xanthan gum
1 cup packed dark brown sugar
¾ cup peanut butter
½
cup Earth Balance vegan butter (or Spectrum shortening)
1 tsp pure vanilla
¼
cup unsweetened applesauce
organic cane sugar
1)
In a small bowl whisk together the flour, baking soda and xanthan gum. Set aside.

2)
With an electric mixer, combine all other ingredients and mix until smooth. Slowly mix in the dry ingredients.

3)
Roll the dough into balls then roll in cane the sugar. Flatten the cookies with your palm or use a fork to make traditional cross marks. Bake at 375F (191C) for 6 to 8 minutes. This recipe makes about 15 Vegan Peanut Butter Cookies.