Rich Vegan White Chocolate Frosting

Mattie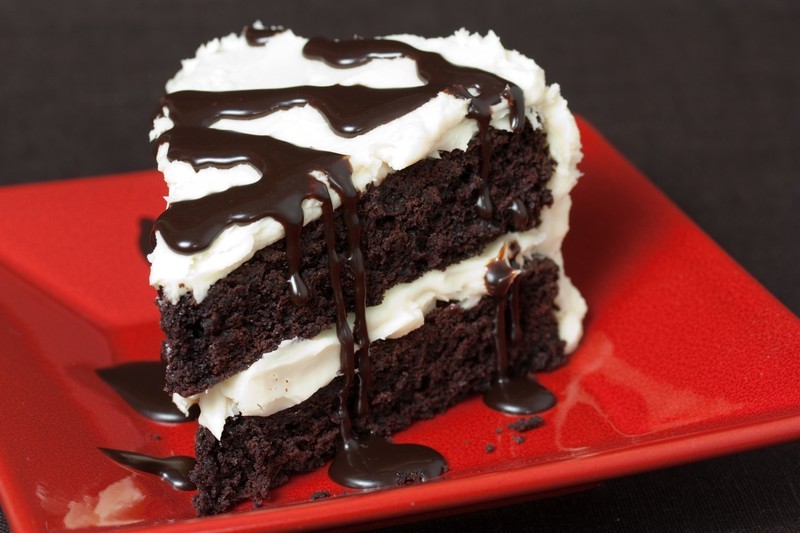 This creamy Rich Vegan White Chocolate Frosting is a more intensely flavored recipe alternative to other vegan white frostings. It's great for cakes where you may be concerned that a dark chocolate frosting could be too much chocolate (if that's even possible). It takes advantage of
caramelizing sugar to the thread stage of 230F (110C)
where it contributes a smooth velvety texture. It also utilizes cocoa butter as the main fat with soy milk powder (not to be confused with soy flour) to help with emulsifying and enhancing creaminess. Cocoa butter can be difficult to work with because when it reaches it's melting temperature range of between 93F (34C) and 100F (38C) it melts instantly. Whisking the frosting periodically as it gradually cools back to room temperature in the refrigerator solves this issue. The stiffness of this frosting can be adjusted by adding or subtracting 1 Tablespoon of water.
Find more
White Chocolate recipes
on Veganbaking.net
Rich Vegan White Chocolate Frosting Recipe
1 ¾ cups granulated white sugar
¼ cup + 3 Tablespoons water
¼ cup soy milk powder
2 Tablespoons amber agave syrup or corn syrup
½ teaspoon salt
1 cup cocoa butter (melted but as close to room temperature as possible)
1 teaspoon vanilla extract
1) Caramelize your sugar mixture
In a small saucepan constantly whisk together the sugar, water, soy milk powder, agave syrup or corn syrup, salt and place over medium heat while whisking frequently until it starts to simmer. Insert a candy thermometer and bring the mixture to 230F (110C). Once the candy thermometer is inserted you don't need to worry about whisking because natural heat convection currents will do the mixing for you.
2) Beat in the rest of your vegan frosting ingredients
Transfer the mixture to a mixing bowl and whisk in the cocoa butter and vanilla extract. Transfer to the refrigerator for 1 hour then whisk again. Place the frosting back in the refrigerator for another 30 minutes then beat it until light and fluffy. If the frosting starts to get soft, place it back into the refrigerator for 15 to 30 minutes then check it again. Keep in mind that this frosting will have to be kept below about 93F (34C) and at or near room temperature for best results during frosting. Once at room temperature, this frosting holds it's shape.
Store the frosting in an airtight container in the refrigerator for up to 10 days. This recipe makes about 2 cups or enough Rich Vegan White Chocolate Frosting for about one layer of an 8 inch diameter cake.