Creamy Vegan White Frosting

Mattie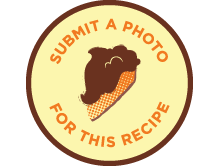 This delicious Creamy Vegan White Frosting recipe is great for flavored layer cakes where you want the frosting to compliment the cake, not compete with it. This vegan frosting also goes great with a white cake if you want to keep things simple yet elegant.
Creamy Vegan White Frosting Recipe
1 cup powdered sugar
½ cup (108 grams) Vegan Shortening or store bought shortening
1 Tablespoon non-dairy milk
½ teaspoon apple cider vinegar
½ teaspoon vanilla extract
¼ teaspoon salt
1/8 teaspoon almond extract
Blend the vegan frosting ingredients until smooth
Place all ingredients in a large bowl or food processor and mix thoroughly until smooth and creamy. Store in an airtight container in the refrigerator for up to 2 weeks or in the freezer for up to 6 months. This recipe makes about 2 cups (enough for about one layer of an 8 inch diameter cake) of Creamy Vegan White Frosting.


User reviews
Frosting
Hm, light, fluffy, tastes like white chocolate. It seemed a bit thick to me, but that could be because I used earth balance vegan buttery sticks instead of shortening. I made a double batch and added a teaspoon of silk. That seemed to cut down on the thickness a bit. Otherwise, rather tasteful.
Was this review helpful to you?
Quick, easy, and delicious
Really great frosting. Had it on my son's birthday cake and it was loved by everyone.
Was this review helpful to you?

Hilary
Yum!
Wow, this is yummy! I made it with coconut oil in place of shortening, and doubled the vanilla since I wanted the vanilla flavor to be noticeable. I melted the coconut oil first to make sure there wouldn't be clumps, and I was worried it wasn't going to come together, but as it mixed, it re-solidified (as I had hoped) and the consistency ended up perfect. Not sure if it would work to do that in warmer weather--it might need to be refrigerated before the final mixing.
To me it tastes like real buttercream. I couldn't stop licking the bowl, which is saying something since I usually don't care much for frosting in general.
Was this review helpful to you?

Jen
The flavour thickness is good, but the texture is very strange. This is an oil-based recipe so it's not going to melt in your mouth -- it's going to slide around in your mouth.
Was this review helpful to you?