Vegan Peanut Butter Bars

Mattie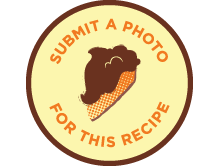 This Vegan Peanut Butter Bar recipe makes perfect vegan energy bars for sporting events, a nutritious snack for people on the go or simply just dessert. Peanut butter and chocolate is such a delectable flavor combination it may be banned in some countries. Add maple syrup and brown rice syrup to enhance chewiness and provide a complex sweetness profile and you had just better be careful walking around with these bars.
Vegan Peanut Butter Bar Recipe
1 ½ cups unsalted natural peanut butter
½ cup maple syrup
½ cup brown rice syrup
½ teaspoon salt
½ cup soy flour
1 cup rolled oats
1 cup chocolate chips
1) Mix all of the ingredients
Preheat your oven to 350F (177C). Hand mix peanut butter, syrups and salt in a large bowl for one minute with a spoon. Add the rest of the ingredients and mix well.
2) Bake the vegan bars to perfection, cool and slice into squares
Spread mixture on a lightly oiled 9 x 13 inch baking dish and bake for 15 minutes or until golden brown. Allow to cool and cut into bars. Store in a covered container at room temperature for about 1 week or in a freezer bag in the freezer for up to 6 months. This recipe makes one 9 x 13 inch baking dish of Vegan Peanut Butter Bars.