Creamy Vegan Cashew Cream Cheese

Mattie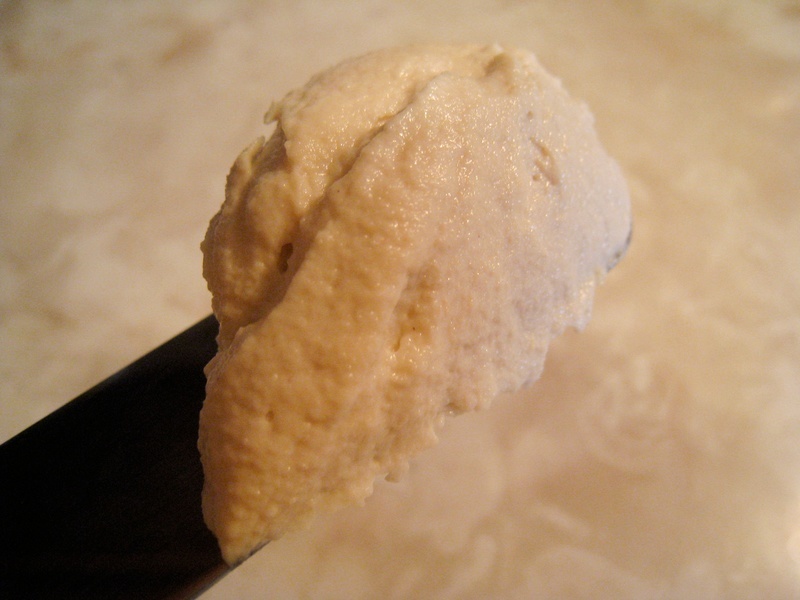 Don't get me wrong, I love vegan cream cheese alternatives from companies like Tofutti. It's just that I've been wanting to have an option for something that's a little more natural. Creamy Vegan Cashew Cream Cheese doesn't taste like cream cheese as much as some of the space age alternatives but it's close enough for me. Keep in mind that if you forego using the xanthan or guar gum in this recipe it won't be as creamy. It's use is recommended- we're trying to emulate lactose here so we need all the help we can get.
Also check out my other
Vegan Cashew Cream Cheese
recipe which is more involved but more similar to traditional dairy-based cream cheese.
Find more
Cashew recipes
on Veganbaking.net
Creamy Vegan Cashew Cream Cheese Recipe
1 ½ cups raw, unsalted cashew pieces
2 Tablespoons
canola, light olive oil or rice bran oil
1 Tablespoon non-dairy milk, unsweetened
2 teaspoons apple cider vinegar
1 teaspoon lemon juice
¼ teaspoon salt
¼ teaspoon xanthan or guar gum (optional)
1) Soak the cashews
Rinse the cashews then soak them for 12 hours.
2) Blend the cashews with the flavor building ingredients then allow it to rest
Drain the cashews and add them to a food processor with the canola oil, non-dairy milk, canola oil, apple cider vinegar, lemon juice, salt and xanthan or guar gum. Blend for several minutes until the mixture is smooth. Wrap the mixture in a cheesecloth and place it in a clean bowl. Let it sit in a lukewarm place such as on top of the stove for 12 hours. This allows the mixture to "rest" and develop slightly more complex flavors.
3) Remove the cheesecloth from the vegan cream cheese
Remove the cheesecloth. Keep the cream cheese in a covered container in your refrigerator for up to one week. This recipe makes about 8 fluid ounces or 1 cup of Creamy Vegan Cashew Cream Cheese.