Creamy Vegan Cashew Cream Cheese

Mattie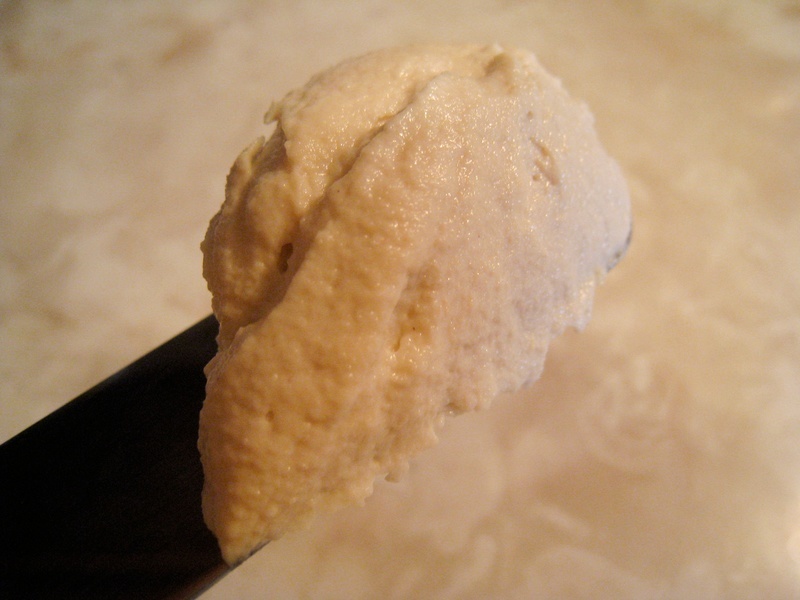 Don't get me wrong, I love vegan cream cheese alternatives from companies like Tofutti. It's just that I've been wanting to have an option for something that's a little more natural. Creamy Vegan Cashew Cream Cheese doesn't taste like cream cheese as much as some of the space age alternatives but it's close enough for me. Keep in mind that if you forego using the xanthan or guar gum in this recipe it won't be as creamy. It's use is recommended- we're trying to emulate lactose here so we need all the help we can get.
Also check out my other
Vegan Cashew Cream Cheese
recipe which is more involved but more similar to traditional dairy-based cream cheese.
Find more
Cashew recipes
on Veganbaking.net
Creamy Vegan Cashew Cream Cheese Recipe
1 ½ cups raw, unsalted cashew pieces
2 Tablespoons
canola, light olive oil or rice bran oil
1 Tablespoon non-dairy milk, unsweetened
2 teaspoons apple cider vinegar
1 teaspoon lemon juice
¼ teaspoon salt
¼ teaspoon xanthan or guar gum (optional)
1) Soak the cashews
Rinse the cashews then soak them for 12 hours.
2) Blend the cashews with the flavor building ingredients then allow it to rest
Drain the cashews and add them to a food processor with the canola oil, non-dairy milk, canola oil, apple cider vinegar, lemon juice, salt and xanthan or guar gum. Blend for several minutes until the mixture is smooth. Wrap the mixture in a cheesecloth and place it in a clean bowl. Let it sit in a lukewarm place such as on top of the stove for 12 hours. This allows the mixture to "rest" and develop slightly more complex flavors.
3) Remove the cheesecloth from the vegan cream cheese
Remove the cheesecloth. Keep the cream cheese in a covered container in your refrigerator for up to one week. This recipe makes about 8 fluid ounces or 1 cup of Creamy Vegan Cashew Cream Cheese.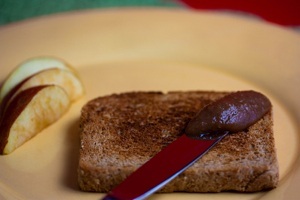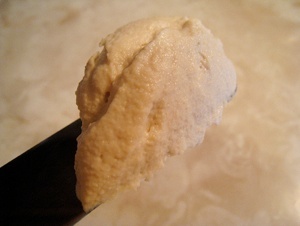 User reviews

Amber
Wow! Looks really delicious, thanks for sharing this recipe in this site.
Was this review helpful to you?

Tammy
Such a great taste
Wow, my husband and I absolutely loved this! I put it on all kinds of my dinners and I always sneak it into my husband's sandwiches for his lunches. :) He has never complained.

Thanks from Tammy and Doug with https://www.masonryscottsdale.com/
Was this review helpful to you?

friendlytoanimals
Top 50 Reviewer
View all my reviews (3)
the link to the more involved cream cheese seems to not be working, and I tried using the search function but could only find this one.
Was this review helpful to you?

Marionette
Role of xanthan gum?
Is there a substitute for the xanthan gum, such as flax seed, chia seed or corn starch, that could be used in this recipe?
Was this review helpful to you?

Oasis
Can the canola oil be replaced with peanut or rice oil? Here in Europe canola oil is almost impossible to find...
Was this review helpful to you?

Lilly
Not bad!
I liked the creaminess and it was very easy to make. I feel like it could be a liiiiittle more flavorful? Maybe I just need to tweak it to taste though. I'm probably just being too needy and missing the regular flavor of cream cheese.. Definitely a good cream cheese alternative though!
Was this review helpful to you?

delicious
Super D licious
I can't get over the taste of this. Who knew cashews could taste soooo creamy and delicious. I'm not a tofutti fan and neither are my children. What took us soo long of becoming vegans was the dairy. By watching a dairy farm that claims to be organic proved to us we were in just denial of what really goes on. I still crave dairy products but am learning and tasting new things. I am overly sensitive to taste and smell. I am vouching this is soo far better than anything we've tried.

Thanks!!!
Was this review helpful to you?
Super Awesome! Thank you!!
I think this cream cheese is sooo much better then the tofutti brand! I made it today (tomorrow I am going to use it to make the cheesecake) and I will now have this a constant in my fridge. I can't keep spreading it on toast and just eating it plain because it's so creamy. Now I had to add a bit more soy milk because I don't have a food proccessor and made it in my blender and it still came out great. I was glad to have such a great recipe and am very grateful! Tomorrow I buy bagels!
Was this review helpful to you?
Good Stuff
I'm giving this a 4 because it didn't taste as good as Tofutti Cream Cheese but hey it's from Cashews so how close are you gonna get? Good as a dip or spread either way.
Was this review helpful to you?