Coconut Vegan Butter

Mattie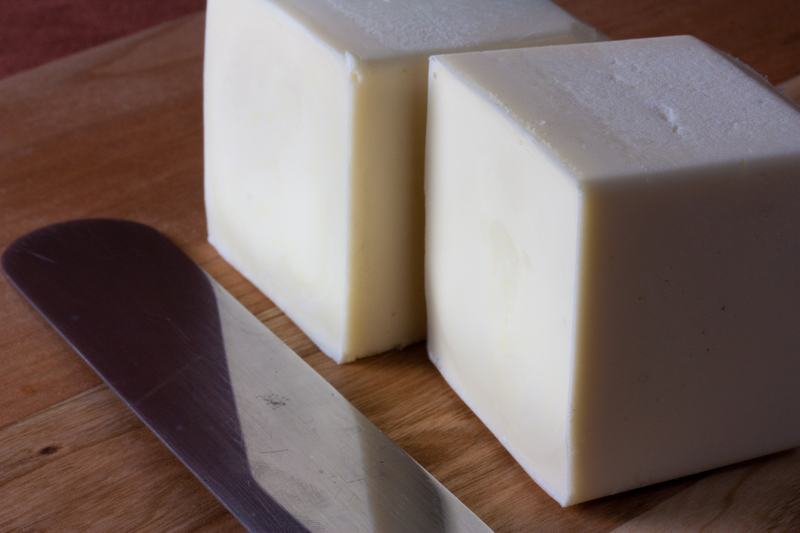 Coconut Vegan Butter is similar to Vegan Butter but involves unrefined coconut oil and agave syrup to accentuate the coconut flavors. The result is a spread that celebrates the richness and smoothness that only coconut can offer. Since this Vegan Butter is slightly more sweet than a regular vegan butter, it's recommended to add another layer of complexity to things like pancakes, toast or a baked item where coconut would enhance flavor. Also use this to make things like coconut pie crust or coconut lime scones.
Vegan Butter is designed to mimic real butter in vegan baking applications. Like real butter, Vegan Butter is more solid than tub margarine and not as spreadable. This is so it can perform optimally in vegan baking applications. If your goal is to have a conveniently softer, spreadable Vegan Butter, swap out 1 Tablespoon of the coconut oil with 1 additional Tablespoon canola, light olive oil or rice bran oil.
Learn more about the
food science behind Vegan Butter
.
Coconut Vegan Butter Recipe
3 Tablespoons + 1 teaspoon soy milk
½ teaspoon apple cider vinegar
½ teaspoon coconut vinegar (if you can't find coconut vinegar, substitute with ½ teaspoon apple cider vinegar so the total is 1 teaspoon apple cider vinegar)
¼ + ⅛ teaspoon salt
½ cup + 2 Tablespoons + 1 teaspoon unrefined coconut oil, melted
1 Tablespoon
canola oil, light olive oil or rice bran oil
4 teaspoons amber agave syrup
1 teaspoon
liquid soy lecithin
or
liquid sunflower lecithin
or
2 ¼ teaspoons
soy lecithin granules
¼ teaspoon xanthan gum
or
½ + ⅛ teaspoon psyllium husk powder
1) Curdle the soy milk
Place the soy milk, apple cider vinegar, coconut vinegar and salt in a small cup and whisk together with a fork. Let it sit for about 10 minutes so the mixture curdles.
2) Mix the Vegan Butter ingredients
Melt the coconut oil in a microwave so it's barely melted and as close to room temperature as possible. Measure it and add it and the canola oil to a food processor. Making smooth vegan butter is dependent on the mixture solidifying as quickly as possible after it's mixed. This is why it's important to make sure your coconut oil is as close to room temperature as possible before you mix it with the rest of the ingredients.
3) Transfer the Vegan Butter to a mold so it solidifies
Add the soy milk mixture, soy lecithin and xanthan gum to the food processor. Process for 2 minutes, scraping down the sides halfway through the duration. Pour the mixture into a mold and place it in the freezer to solidify. An
ice cube mold
works well. The vegan butter should be ready to use in about an hour. Store it in an airtight container in the refrigerator for up to 1 month or wrapped in plastic wrap in the freezer for up to 1 year. This recipe makes 1 cup (215 grams), or the equivalent of 2 sticks Coconut Vegan Butter.
For more vegan butter recipes check out the
Vegan Butter section
.