Vegan Oatmeal Whole Wheat Quick Bread

Renoodle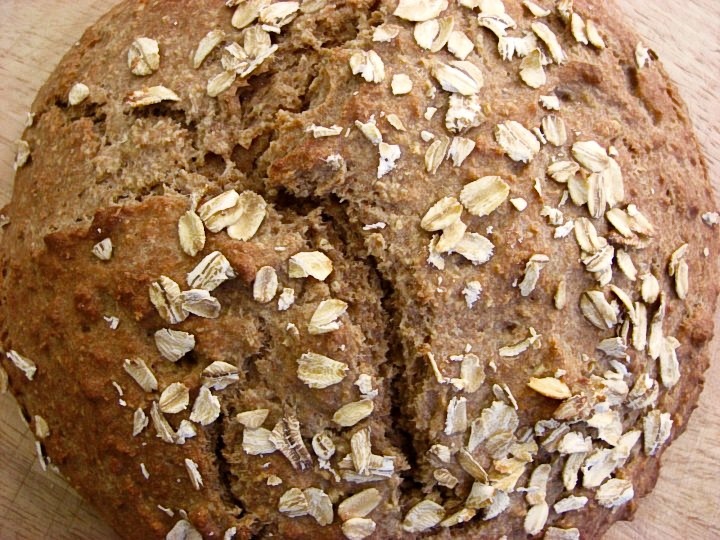 I veganized this Oatmeal Whole Wheat Quick Bread from a recipe found
here
. All I can say is WOW! Moist, full of texture, earthy and oh so delicious.
Find more
Healthy recipes
on Veganbaking.net
Vegan Oatmeal Whole Wheat Quick Bread Recipe
1 cup rolled oats
1 cup whole wheat flour
2 teaspoons baking powder
1 teaspoon salt (I like salt)
1 ½ Tablespoons agave syrup
1 Tablespoon vegetable oil
1 cup soy milk
1)
Preheat oven to 450F (232C). Grind oatmeal in a food processor or blender.
2)
In a large bowl, combine oatmeal, flour, baking powder and salt. In a separate bowl, dissolve agave syrup in vegetable oil then stir in the soy milk. Combine both mixtures and stir until a soft dough is formed. Form the dough into a ball and place on a lightly oiled baking sheet.
3)
Bake in preheated oven for about 20 minutes, or until bottom of loaf sounds hollow when tapped.
This recipe makes one loaf of Vegan Oatmeal Whole Wheat Quick Bread.