Ask a Vegan Baker
Our community would love to help you with your vegan baking questions. Please log in to ask or answer a question. Want to be on the Ask a Vegan Baker answer team? Contact us! peterbmetcalf
Offline
I know most readers and Matt are bakers, however I don't eat pizza often, and would like to be able to bake a yeast free sourdough crust, if possible made form rye, without feeding a sourdough mix. Do you know where I can buy such a crust if it is available? I found a good website for scratch sourdough: sourdough.com

Thanks.
Accepted Answer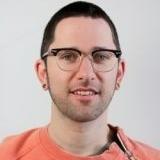 Mattie
Offline
Hi peterbmetcalf!
When you say yeast free, I assume you mean a crust where no commercial yeast has been added and the crust is 100% sourdough/wild yeasted right? If so, this is a difficult proposition because the complex sour tang of sourdough is created by the wide variety of microbes present in a sourdough crust that has grown from a sourdough starter.
A sourdough starter is like a pet that is nurtured with careful feeding and daily care. This careful nurturing is directly proportional to how much amazing flavor it produces. I'm not aware of any way to synthesize the complex acid profile that the microbes create.
If you find a way to do this, let me know! In the meantime, here's a bread recipe that has sourdough notes, doesn't require feeding and requires just wheat berries, salt and time. If you don't include the yeast in the recipe it could work great as a pizza crust, but just be forewarned, it's hearty due to using wheat berries. Rye won't work in this recipe because of the lack of gluten (but I'm working on it).
Flourless Sprouted Wheat Bread
.
Good luck!
There are no replies here yet.
Your Reply
---

Please login to post a reply
You will need to be logged in to be able to post a reply. Login using the form on the right or register an account if you are new here.
Register Here »