Three Bean Hummus

Mattie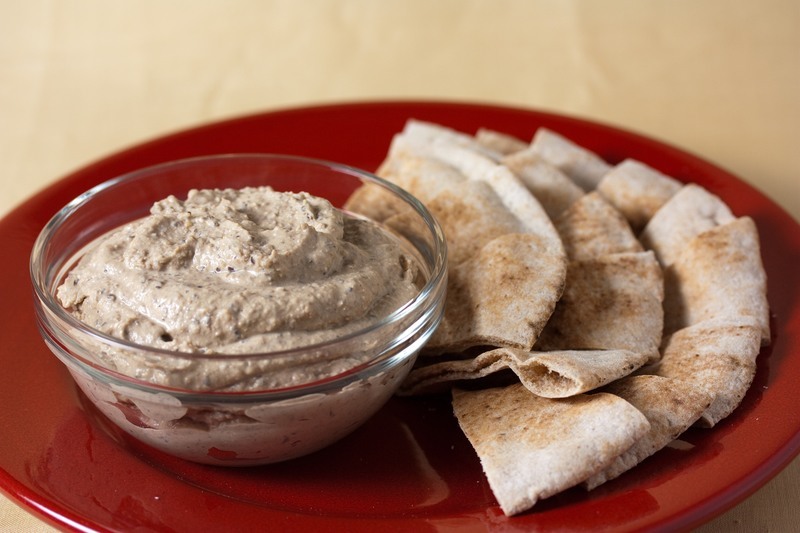 During the presidential election of 2009 my roommate told me about a pretty hilarious campaign funding tactic: Ralph Nader had an offer where if you donated a specific amount of money to his campaign you would receive his grandmother's hummus recipe in the mail. I'm about to one up Ralph Nader. I'm going to offer you my Three Bean Hummus recipe right here, for free. No donation to my upcoming presidential campaign required.
This Three Bean Hummus recipe features chickpeas, black beans and lentils which all contribute different angles of legume flavor. The result is a hummus with a more depth of flavor than regular hummus that's based on 100% chickpeas. This hummus is extremely versatile so don't be afraid to use this recipe as a base and swap out the legumes with any variety that you choose. Also feel free to swap out the tahini with other nut butters. I've been making this recipe for over a decade and I've done all sorts of variations with great results.
Three Bean Hummus Recipe
½ cup dried chickpeas
½ cup dried black beans
½ cup dried lentils
½ cup extra virgin olive oil
½ cup lemon juice
½ cup tahini
2 cloves garlic
1 ¾ teaspoons salt
½ teaspoon cumin
½ teaspoon paprika
¼ teaspoon cayenne (up to 1 teaspoon if you'd like it spicy)
1) Soak the chickpeas
Rinse and soak the legumes overnight or up to 24 hours. Soaking legumes before cooking is beneficial for two reasons: It allows certain starches to be broken down so digesting is easier. I also allows the legumes to be cooked in less time, thus requiring less energy.
2) Simmer the chickpeas
Drain and transfer the legumes to a medium sauce pan. Add enough water so the legumes are submerged by a couple inches and simmer until soft which should take about 45 minutes.
3) Process the hummus ingredients
Drain the legumes in a colander and transfer them to a food processor. Add the olive oil, lemon juice, tahini, garlic, salt, cumin, paprika, cayenne and process until smooth. Transfer to a covered container and store in the refrigerator for up to one week.
This recipe makes about 1 quart of Three Bean Hummus.