Easy Vegan Ganache

Mattie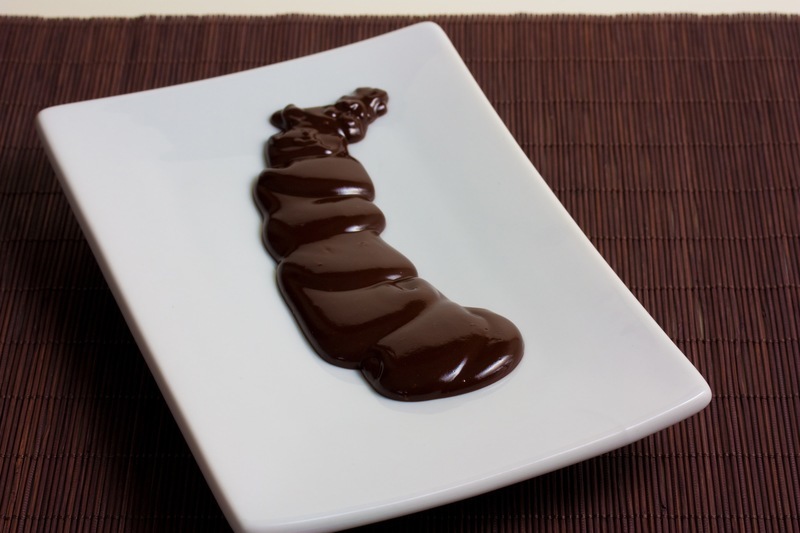 Although not as smooth and creamy as
Dark Velvet Ganache
, this Easy Vegan Ganache recipe is still great when you need vegan ganache in a pinch. Ganache can be a very versatile base for a recipe. It can be adapted to anything from frostings to truffles to fillings. Just adjust the non-dairy milk in this recipe plus or minus up to 2 Tablespoons to get the thickness that suits your needs. For example: 2 more Tablespoons non-dairy milk will make this ganache solidify into a soft frosting-like consistency at room temperature. ½ cup of non-dairy milk yields ganache that is perfect for
vegan cakes
. You can even customize it further with things like Grand Marnier, Chambord, espresso or mint extract.
The importance of using semisweet chocolate
It's essential to use semisweet chocolate bars for this recipe instead of chocolate chips. Chocolate chips contain a higher amount of cocoa butter than regular chocolate. This is so they don't melt as much and retain their shape while being baked in things like
vegan cookies
. This low meltability also makes them unsuitable for ganache. Using semisweet chocolate in bar or chunk form will ensure your ganache turns out silky smooth.
Find more
Chocolate recipes
on Veganbaking.net
Easy Vegan Ganache Recipe
10 oz. semisweet chocolate
½ cup non-dairy milk
1) Chop the chocolate
Chop the chocolate into ¼ inch pieces. This is very important because if the pieces are larger than ¼ inch they won't melt enough. Place these pieces into a double boiler or a medium saucepan.
2) Stir in the non-dairy milk
Add the non-dairy milk. Stir constantly on low heat until all the chocolate pieces are melted. Once all the pieces are melted, remove from heat and whisk in any flavoring liquids if desired.
3) Cool the vegan ganache to suit your application
Use the mixture while it's warm or wait for it to cool depending on your application.
This recipe makes about 1 ¼ cups of Easy Vegan Ganache depending on the ratio of non-dairy milk.
User reviews

C
fseeman, it depends on the chocolate. Look at the ingredient list. But most darker chocolates are in fact vegan.
Was this review helpful to you?

fseemann
Top 1000 Reviewer
View all my reviews (1)
I thought chocolate had dairy products in it, therefore not vegan?

Was this review helpful to you?

kayley
?
Hi I am making edible teenage mutant ninga turtle mutagent ooze for my brother. Can I change the recipe to white chocolate and then add a green food colour? Thanks x
Was this review helpful to you?