Ask a Vegan Baker
Our community would love to help you with your vegan baking questions. Please log in to ask or answer a question. Want to be on the Ask a Vegan Baker answer team? Contact us! Thisby
Offline
Hello,
I've made Indian naan three times over the past few weeks, and it doesn't look like the yeast if fully activating. It doesn't get frothy when mixed with the sugar and warm water. Could that be because I'm using vegan cane sugar that has larger granules, because the water is too warm or cool, or because the yeast is not fresh? I've been careful not have the water too hot or cool, and I bought the yeast a couple of months ago. The yeast is from Bob's Red Mill, and it says to keep it refrigerated, so it is. I no longer have the yeast package, though, as I emptied it into a glass storage container. Also, could the problem be that I'm using a pottery bowl....I'm sure I'm reaching here! I appreciate any guidance.
Accepted Answer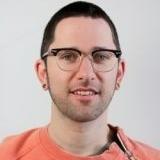 Mattie
Offline
Great question Thisby! Naan is a flatbread which doesn't really need to rise substantially so it's possible that the recipe you're using calls for yeast for a bit of flavor development, not necessarily for leavening. This is actually a really good way to get extra flavor development in flatbread. I'll have to remember that one! If your naan rose a lot, that would actually be a cause for concern

Naan is traditionally not leavened and takes advantage of tiny bubbles that get in the dough during kneading that contribute to a tiny bit of airiness in the bread.
Feel free to post the recipe here so I can get a look at it. Your yeast should last at least six months in the refrigerator and even longer in the freezer. In my experience, whisking yeast with sugar water isn't a reliable way to check yeast viability. Adding sugar of any granule size to the warm water can give the yeast a small boost but extremely large doses of sugar can actually interfere with the yeast cell's ability to function.
I usually store my yeast in the refrigerator or freezer, whisk it with warm water no hotter than 120F (50C) and let it sit for about 10 minutes so it activates. I personally find that activating yeast with sugar isn't really necessary. Some people like to use it for a perceived extra insurance that it will activate. It's debatable.
The pottery bowl you're using probably isn't a factor in your yeast viability. It's also possible you got a bad packet of yeast. Dry yeast used for baking applications is pretty reliable; the biggest pitfalls it can undergo that will reduce effectiveness is:
1) Extremely high temperatures in the neighborhood of 120F (50C), say in a shipping truck or storage facility.
2) Sitting on the shelf for too long either at your house (unlikely, as you stated) or at the store.
The only time I had an issue with yeast not leavening my bread, it turned out that my recipe was wrong and I wasn't using enough! As I said earlier, your best bet is that it's not supposed to leaven by-design. Try baking some bread with it and see what happens then! And definitely let us know your results.
Good luck!
Accepted Answer

Mattie

Offline

Thanks Thisby! After looking at the recipe, they are wanting you to allow it to double in size for the purposes of gluten and flavor development. They then have you bake it in a way where it doesn't rise during baking.

If you get a chance to test the yeast in another baked item, let me know how it works out. Otherwise, at least you know the naan is good!

Accepted Answer

Thisby

Offline

Thank you for the knowledgeable and detailed reply, Mattie! I've attached a link to the recipe. I veganized it and it came out delicious, but it bothers me that the yeast never got frothy. It is helpful to know that the naan shouldn't rise too much anyway.

I like your idea about making something else that will need to rise with that yeast. I'll try that this weekend and will reply with the results.

Thank you again for your helpful reply!
Your Reply
---

Please login to post a reply
You will need to be logged in to be able to post a reply. Login using the form on the right or register an account if you are new here.
Register Here »