Warning
JUser: :_load: Unable to load user with ID: 73
Ask a Vegan Baker
Our community would love to help you with your vegan baking questions. Please log in to ask or answer a question. Want to be on the Ask a Vegan Baker answer team? Contact us!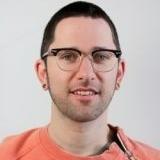 Mattie
Offline
When I moved from San Francisco to Brooklyn the flight attendant at the front desk of the airport mentioned that I could save money by moving some of the stuff from one of my bags to the other. This way I could be under a certain weight limit with both suitcases.

So I ended up moving my food processor to another suitcase. She looked at me puzzled and said that was the first time she noticed anyone taking a food processor with them anywhere. I have a special relationship with my food processor- it's helped me out so much in the kitchen.

So what baking tool can you not live without?

-mattie
Accepted Answer

I would have to say my stainless steel mixing bowls. They're just the right size and not too shallow. I'm all about stainless steel bakeware these days because you only need to buy it once and you don't have to worry about things like plastic absorbing stuff or teflon flaking off into your food.

Accepted Answer

julie

Offline

I have a pretty basic handheld mixer. Nothing special. It's one that's been handed down from the parentals and it's older than me I think. It's my old standby. They don't make em like they used to. I got a kitchenaid handheld one a few years ago and it broke shortly after :angry:. I'm sure their stand mixers are tanks though. One day, one day.

-Julie

Accepted Answer

unpetitchou

Offline
Your Reply
---

Please login to post a reply
You will need to be logged in to be able to post a reply. Login using the form on the right or register an account if you are new here.
Register Here »