Ask a Vegan Baker
Our community would love to help you with your vegan baking questions. Please log in to ask or answer a question. Want to be on the Ask a Vegan Baker answer team? Contact us! daniemma
Offline
Hey folks!
I am desperately intrigued by this recipe, as it combines two of my most favorite things; dessert and sushi!
http://www.cakespy.com/blog/2012/1/12/sushi-cake-truffles-recipe-from-crazy-for-cake-pops.html
However, the only place I know to get melting wafers in my metropolis is my local Bulk Barn. Sadly a look at their website shows that their wafers have milk products, as do the Make N Mould variety. I don't know if there is another brand I should look to, or if I should try making something from scratch to dip my ''sushi'' in, but I figured I would send out my question to the universe and see what y'all think!
Thanks so much!
Accepted Answer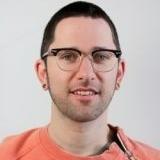 Mattie
Offline
It looks like Pangea has them:
http://www.veganstore.com/product/637/other-chocolates
as so does Vegan Essentials:
http://store.veganessentials.com/dairy-free-white-chocolate-chips-by-liebers-p1168.aspx
I also have a recipe for White Chocolate here:
http://veganbaking.net/candies-and-truffles/673-white-chocolate
But it turns out a little on the grainy side because I haven't splurged and bought a $430 Melanger to make sure the sugar and soy milk particles are undetectable on the palate. It would be lots cheaper to go with the chips above

That sushi cake truffle recipe looks amazing! Let me know if you get it to work out!
Your Reply
---

Please login to post a reply
You will need to be logged in to be able to post a reply. Login using the form on the right or register an account if you are new here.
Register Here »