Ask a Vegan Baker
Our community would love to help you with your vegan baking questions. Please log in to ask or answer a question. Want to be on the Ask a Vegan Baker answer team? Contact us! nene
Offline
Hi everyone. Can anyone let me know whether it's possible to use liquid sweeteners (like agave) instead of sugar in cookies and cake recipes? Thank you very much.
Accepted Answer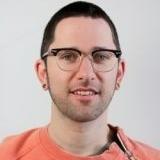 Mattie
Offline
Hi nene!
When converting baking recipes to be sweetened with liquid sweeteners instead of granulated sugar it's tough to calculate what the liquid sweetener is going to do. This is because liquid sweeteners contain more water as well as longer sugar molecules that are more
hygroscopic
or water loving. This means that even if you do add less water to your recipe to compensate for the extra water content of the liquid sweetener, the liquid sweetener will hold onto more water during baking which will effect the outcome of your baked product.
In rare instances where do have to do these types of conversions, such as when I choose to add maple syrup as a portion of the sweetener to enhance the flavor of apple, for example, I'll decide how much liquid sweetener I'll need then reduce the amount of water-based liquid in the recipe by almost that amount to start. In small substitutions such as a ¼ cup, it usually works well. If I were to take a whole recipe and convert it to use a 100% liquid sweetener, I would normally prepare for at least three failures before nailing it

Agave syrup and maple syrup is about 40% sweet as granulated white sugar so it usually works out with 1 cup agave syrup equaling 1 ⅓ cup sugar.
Maple syrup and molasses are slightly acidic which can deactivate your baking powder prematurely if it's not neutralized by alkaline ingredients like baking soda. In this case, you may need to add an extra ¼ to ½ teaspoon of baking soda to compensate. This is mostly important in chemically leavened baked items such as cakes and quick breads.
Regarding health issues, granulated sugar is actually not as bad as many of the other sweeteners out there so I don't recommend switching to liquid sweeteners for health issues alone. Granulated sugar is about 50% glucose / 50% fructose. Agave syrup contains as much or more fructose as high fructose corn syrup (about 60 to 80%) so I barely use it in my kitchen. This may sound crazy, but when I absolutely need to use a liquid sweetener that doesn't introduce off-flavors, often times I'll turn to Karo syrup due to it having a similar sugar profile to agave syrup but at a significantly reduced cost.
Maple syrup is also about 50% glucose / 50% fructose but at a major price premium. Many people think that maple syrup and unbleached (aka raw or turbinado) sugar is healthier but you would have to eat pounds of it to get any substantial nutrients due to the minute amounts these sugars contain.
After spending years experimenting with alternative sugars, these days I find that granulated white sugar works best for me and it's what I recommend. Organic turbinado sugar is slightly easier on the environment to produce, but not by much.
For more information on sugar substitutions, check out the page on
Baking Ingredient Substitutions
.
Hope this helps!
Your Reply
---

Please login to post a reply
You will need to be logged in to be able to post a reply. Login using the form on the right or register an account if you are new here.
Register Here »