Ask a Vegan Baker
Our community would love to help you with your vegan baking questions. Please log in to ask or answer a question. Want to be on the Ask a Vegan Baker answer team? Contact us! Brookelewiscomedy
Offline
I HATE the flavor of Shortening in frosting and I'm trying to make a vegan frosting, it was gross not because it was vegan, because I could taste the shortening.... yuck! Not to mention that the feeling of shortening in the mouth is awful!! If the recipe calls for both shortening and margarine, can I just double the margarine? Please tell me that this is possible, or I just know I'll never be able to have frosting ever again!!! Thank you!

Accepted Answer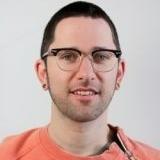 Mattie
Offline
I usually don't have issues when substituting all margarine for shortening. I agree that shortening in frostings tend to have a gummy, fatty texture in the mouth and sometimes it takes a while to be melted by body temperature. Yuck! I have som recipes on Veganbaking.net that are free of shortening- just do a search for frosting to see.
Here's one that's easy and shortening-free:
http://veganbaking.net/frostings-icings-sauces/565-rich-buttercream-frosting
Accepted Answer

Montanatron

Offline

Yeah i know the feeling of shortening. I would just use vegan butter, but depending on the taste and texture you want, you really just have to experiment. Try using less shortening and more margarine. If not than i have a couple of recipes in my dorm i could give you if this doesn't work.
Your Reply
---

Please login to post a reply
You will need to be logged in to be able to post a reply. Login using the form on the right or register an account if you are new here.
Register Here »