Ask a Vegan Baker
Our community would love to help you with your vegan baking questions. Please log in to ask or answer a question. Want to be on the Ask a Vegan Baker answer team? Contact us! bakerbyproffession
Offline
I work in an all-oragnic, all-natural bakery, and a lot of our recipes cater to vegan's. However, we have no good recipe for a vegan icing that is thick enough to write on a cake with. I recently made a vegan chocolate ckae and the customer wanted 'Happy Birthday' written on it. Well, on non-vegan cakes I will use cream cheese icing, royal icing or chocolate ganache. However, our vegan cream cheese icing is too thin, because tofutti doesn't whip up the same way as dairy. I can't use vegan ganache because the cake is iced with gananche. I tried to dye the gananche darker but we don't use any unnatural food colorings and there is no plant-based dye that will get a chocolate icing any darker. Royal icing uses eggs, which obviously are out. I tried a paste made of lemon juice and powdered sugar, but it proved too runny. I have another order for a vegan cake which needs icing and it is due TOMORROW and I still have no idea what to use.

Does anyone have a recipe for a vegan icing thick enough to write with?

Thanks.
Accepted Answer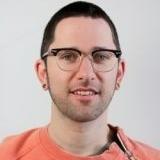 Mattie
Offline
Hi bakerbyprofession,
Welcome to Veganbaking.net! I realize that it may be a little late now because your deadline has passed but I figured I could offer you some insight on frostings. I too have had bad luck with Tofutti cream cheese as a base for frostings to the point of where I find it unsuitable for frostings of any kind. But it tastes so good though :woohoo:
Years ago I developed a cream cheese frosting that doesn't use cream cheese:
http://veganbaking.net/frostings-icings-sauces/81-cream-cheeese-frosting
It's amazing how a specific amount of lemon juice and apple cider vinegar can mimic cream cheese flavors. I haven't piped with this but you theoretically could. To make it stiffer you could reduce the non-dairy milk to 1 teaspoon or omit it completely. The reason why your frosting consisting of lemon juice and sugar was too runny is because you need some saturated fat to give it substance to make up for the lack of eggs.
If you want to get more tech and get a frosting that is more like buttercream frosting consistency check out these frostings below. They're more involved to make but are way better than frostings made with powdered sugar.
Rich Buttercream Frosting
Rich Vanilla Frosting
Rich Peanut Butter Frosting
These frostings use a combination of soy milk powder and saturated fat for a base and then utilize sugar that's melted for optimum smoothness. I haven't piped with these either (but I'm going to go on a pipe-fest soon to test them out

but if you were going to pipe them you may want to process them in a food processor instead of whip them.
Please share how it works out or let me know if you find any cool frosting recipes elsewhere. Good luck!
There are no replies here yet.
Your Reply
---

Please login to post a reply
You will need to be logged in to be able to post a reply. Login using the form on the right or register an account if you are new here.
Register Here »