Ask a Vegan Baker
Our community would love to help you with your vegan baking questions. Please log in to ask or answer a question. Want to be on the Ask a Vegan Baker answer team? Contact us! EKDNH
Offline
I am a baker but new to vegan baking. I am trying to make a vegan filling for whoopie pies but it I find the vegan confectioners sugar is very lumpy and hard. I have sifted it multiple times, put it in a food processor, crushed it in a bag with a rolling pin, etc. No matter what my filling still ends up lumpy and or gritty. The filling consists of vegan confectioners sugar, ricemallow and vegetable shortening....help???
Accepted Answer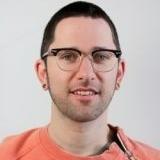 Mattie
Offline
Hi EKDNH!

How are you mixing the frosting and for how long? What's most likely happening is that the tiny sugar crystals in the confectioners sugar are not melting, which allows you to still feel them on your tongue after the fats melt. Try whipping it for about 15 minutes. Hopefully the sugar crystals will melt and you'll have smoother frosting.

Your frosting will most likely completely melt after whipping for this long. But you can place it in the refrigerator and take it out to mix it in intervals, until it has stiffened back up to your liking. Good luck and let me know how it works out!
Your Reply
---

Please login to post a reply
You will need to be logged in to be able to post a reply. Login using the form on the right or register an account if you are new here.
Register Here »