Ask a Vegan Baker
Our community would love to help you with your vegan baking questions. Please log in to ask or answer a question. Want to be on the Ask a Vegan Baker answer team? Contact us! kirab2
Offline
Hi! I am trying to bake some cookies for a vegan friend. I thought this would be an easy task, but as I look at recipes, I realize I dont have any of the right ingredients and dont know where to get them. Any advise?
Are there any simple recipes with ingredients that a non vegan may already have? I have non dairy milk, I dont have any kind of nut butters. I do not have whole wheat flour.. is that necessary for vegan baking or just preferred?

Thanks for your help!!
Accepted Answer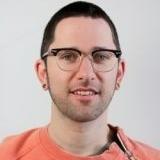 Mattie
Offline
Hi kirab2!
I recommend starting out the easy way and only finding recipes that use vegan margarine, non-dairy milk and, if you can find it at the local health food store,
golden flax seeds as an egg replacer.
If you can't find golden flax, regular flax will do. It will just show up a little more in your finished product. I recommend buying the seeds and grinding them yourself because 1) they will be easier to find and 2) they will be as fresh as possible. Pre-ground flax is also sold as meal but by the time it ends up in your baked product it's usually starting to go rancid which will negatively impact your treats. Store any left over flax meal in the freezer for future baking projects. I store a jar at my parent's house that I use every year for the Holidays and it usually lasts a few years.
With those three ingredients you can make most vegan cookies without using any more exotic ingredients. Here are some ideas:
Peanut Butter Chocolate Chip Cookies
Cranberry Pecan Oatmeal Cookies
Sugar Cookies
Gingerbread Cookie Buddies
(If you can't find barley malt syrup, substitute it with 2 Tablespoons molasses)
I recommend treating whole wheat flour in vegan baking just as you would in regular baking. It's going to make your finished product taste mealy if you use it as 100% of your flour so use it sparingly. There are lots of vegan bakers out there who love to bake "healthy" desserts and use it as 100% but I don't recommend it. Usually you can get away with a ratio of 1 part whole wheat flour to 3 parts unbleached wheat flour or so in most recipes except for things like shortbread or sugar cookies where a delicate lightness would be desired.
Good luck!
There are no replies here yet.
Your Reply
---

Please login to post a reply
You will need to be logged in to be able to post a reply. Login using the form on the right or register an account if you are new here.
Register Here »