Ask a Vegan Baker
Our community would love to help you with your vegan baking questions. Please log in to ask or answer a question. Want to be on the Ask a Vegan Baker answer team? Contact us! lsparer
Offline
I'd like to bring my usual chocolate buttercrunch matzoh, but I'm having trouble re-creating the buttercrunch, without butter.

The original recipe calls for 1 cup butter, 1 cup brown sugar, stir on the stovetop for 2-4 minutes, and then bake at 375 for another 15 minutes. I've tried it with commercial vegan butter (can't recall the brand - it was years ago, for a friend with heart health issues), and I just tried it with veganbaking's vegan butter recipe (mainly a blend of coconut and canola oils) - and both times, it turned into an oily, smelly (chemical smelly), smoky mess after just 5 minutes.

Any suggestions?

(And btw - I know this is generally a baking site, but ... matzohballs. Anyone gone there? Got any favorite recipes from other websites?)

Thanks!
Accepted Answer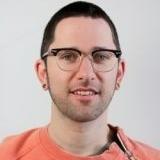 Mattie
Offline
Hi lsparer! So now that it's waay after Passover, I'm finally getting back to you early for next year

I apologize for the late response- I've spent the last several weeks scrambling to restore this website from a major crash. Things are much better now and much more reliable so back to baking!
The reason why you're having trouble making the buttercrunch is because dairy products contain solids, consisting mainly of protein, that are extremely susceptible to browning. This browning is called Maillard browning after the French chemist who discovered it. Maillard browning is caused by heat that roasts proteins, caramelizes sugars and degrades other compounds as well, resulting in a myriad of extremely complex, intense flavor compounds- think dulce de leche, brown butter sauce, butterscotch, etc.
The complicated and frustrating thing about Maillard browning in vegan baking applications is that it's next to impossible to utilize in the same way as dairy-based foods because there is no drop-in replacement for dairy solids in vegan butters. This means that you can't get the same flavors and textures by using vegan butters because the necessary compounds just aren't there. This is why making vegan dulce de leche that rivals the real thing is next to impossible. Most vegan versions are just elaborate caramel sauces- in order to have vegan dulce de leche that rivals dairy-based dulce de leche, you'd theoretically have to have both caramelization of the sugars
and
Maillard browning reactions contributing to flavor.
I'm currently working on an ingredient and method that would enable us to make things like butterscotch and dulce de leche (and now, buttercrunch!). So far, experiments are involving toasting solids in the oven then making thick nut milks out of them. I'll post my results when I get it right.
For now, it's a stretch, but the best way to make buttercrunch would probably be to make a solid caramel, then break it up into small pieces. You'd then integrate these pieces into your dessert with vegan butter to make your desired level of crunchiness. I have a recipe for caramel powder below. You may want to use it as a guide and grind up the pieces so they're slightly larger:
http://veganbaking.net/other-vegan-treats/699-caramel-powder
Good luck and let me know if you make any new discoveries about buttercrunch!
There are no replies here yet.
Your Reply
---

Please login to post a reply
You will need to be logged in to be able to post a reply. Login using the form on the right or register an account if you are new here.
Register Here »