Ask a Vegan Baker
Our community would love to help you with your vegan baking questions. Please log in to ask or answer a question. Want to be on the Ask a Vegan Baker answer team? Contact us! Dale Ball
Offline
I have recently moved to Boulder, CO and have had some issues with baking at high altitude. A search online tells me to up the temperature a bit, add more flour and/or reduce the liquids a bit. I was wondering if there are any vegan bakers out there that have some high altitude tips ? My worst failure as a vanilla cupcake using the creaming of the sugar and margarine method...

Accepted Answer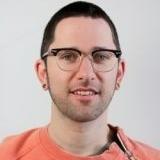 Mattie
Offline
Hi Dale,

Cakes tend to be most affected more than any other dessert by baking at high altitudes because the following occurs: There is less atmospheric pressure weighing the dough down so it rises faster. Batters rise and fall before they can set, making your cake flat.

Getting around this issue involves using certain tricks to increase your dough strength and allow it to solidify before this fast rise/sink cycle has fully completed. Unfortunately I know of no vegan-baking-specific tricks to do this, but as you alluded to, the following methods can be used in batters, and to a lesser extent, in doughs:

Use slightly more flour to strengthen dough structure.
Use slightly less sugar and/or fats to strengthen dough structure.
Use slightly less baking soda to reduce the rise intensity of your batter.
Use slightly more water in the dough to compensate for the drier air.
Increase baking temperature by about 25F to ensure the batter doesn't rise excessively.

Good luck! Let me know if you discover any high altitude baking tricks for vegan baking that you'd like to share!
Your Reply
---

Please login to post a reply
You will need to be logged in to be able to post a reply. Login using the form on the right or register an account if you are new here.
Register Here »