Ask a Vegan Baker
Our community would love to help you with your vegan baking questions. Please log in to ask or answer a question. Want to be on the Ask a Vegan Baker answer team? Contact us! Morgoth
Offline
I want to make vegan truffles, modelled after the velvety vegan gianduja truffles available from some fancy chocolatiers. I have been unable to find a gianduja recipe that works. My attempt turned out sadly gritty and poor in flavour. Unfortunately, the vast majority of vegan recipes only seem to focus on a nut base other than hazelnut, presumably due to the comparative rarity of hazelnuts in the US. Any ideas for a gianduja-like truffle made of roast hazelenut that comes out smooth and not gritty? It would be especially useful if it had cocoa butter in it, as I bought a whole load of it and it was expensive, and have yet to use it beyond that one unsuccessful attempt.
Accepted Answer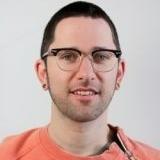 Mattie
Offline
Hi Morgoth,
What a great idea! There's on slight issue: When nut butters are made, the nuts are ground in a machine that only grinds them down to a certain particle size. This particle size is considerably too large for chocolate making. In order for particles to not be felt on the palate, they need to be reduced to about 20 microns. This requires special machinery that the nut butter manufacturer isn't going to use for basic nut butter production due to cost.
To get hazelnut butter (and home made chocolate also by the way) to be ground to 20 microns at home, you'd need to invest in a machine called a melanger (pronounced me-LA-jie). They run about $450.
http://shop.chocolatealchemy.com/products/spectra-11-chocolate-melanger
Believe me, I'm saving up for this! The nut butter along with the chocolate is placed in this device where it's ground by large stone rollers for several hours. The result is a smooth chocolate liquor. After this has been done it's extremely important that you temper the chocolate so it crystalizes with the proper fat crystals if you're making a bar. This will ensure your chocolate hardens into a glossy hard bar. If you're going for gianduja truffles you don't need to worry about tempering if you're using it immediately.
Let me know how it works out if you tackle this!
-Mattie
Accepted Answer

Morgoth

Offline

I am responding belatedly to share that I have actually now succeeded in making a somewhat gianduja-like chocolate without much difficulty at all- and no extra cocoa butter. I did not invest in a nut butter maker, but obtained a pre-ground hazelnut paste online. A 1:1 ratio of milk chocolate vegan couverture and hazelnut paste, melted and solidified over night, makes for an incredibly smooth praline. Surprised how easy it was! It would be excellent as the filling for an enrobed chocolate, as it it really tastes similar like the interior of a Belgian style praline.

Accepted Answer

Mattie

Offline
Your Reply
---

Please login to post a reply
You will need to be logged in to be able to post a reply. Login using the form on the right or register an account if you are new here.
Register Here »